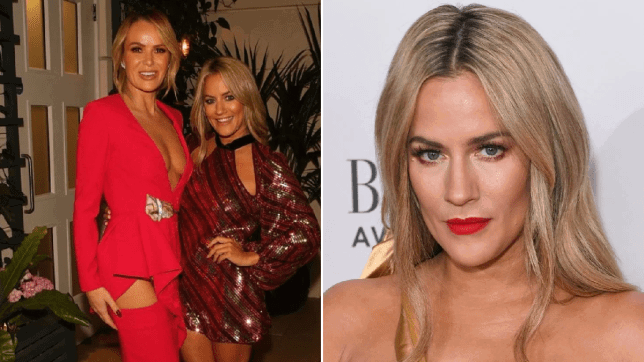 TV Presenter has hit out strongly stating that her friend Caroline Flack was "thrown to the dogs".
Amanda who is devastated by the loss of her pal who committed suicide on Saturday placed her strong feelings on her Instagram account.
She posted:
"My heart goes out to her family. For Caroline to feel that death was the only way out breaks my heart. Anger doesn't even begin to cover how I feel about her being thrown to the dogs like she was. There are criminal gaps in the differences: I am certain there is more to her story… I know the truth will out. May she rest in peace and those responsible for this lack of humanity be brave enough to admit their shame."
Amanda clearly thinks there is more to come out in the wash and whilst she doesn't name organisations or people involved indications are at both ITV and the CPS.
Sundays airing of the show Love Island was cancelled to which Caroline had stepped down from after media reaction from her pending court case and what some are calling harassment from the CPS.
Love Island and Caroline Flack fan Diane Quintin from Fuengirola told the Euro Weekly News of her disgust, she hit out saying" This poor girl has been persecuted by both the media and the CPS, the boyfriend didn't even want to press charges, if she was Mary Bloggs and not famous the CPS would never go after her, it's totally disgusting, they have blood on their hands now, they should be hanging their heads in shame, Amanda Holden is totally correct – Caroline was thrown to the dogs"