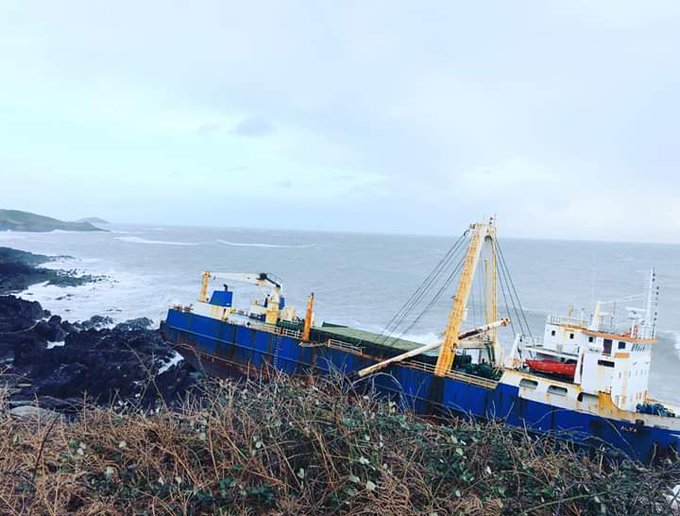 A 'ghost ship' that floated for thousands of miles was washed up onto an Irish shore by Storm Dennis, without a single person on board. 
The ship is a Tanzanian-flagged cargo vessel and washed up at Ballycotton, County Cork on Sunday. It is thought that the ship drifted all the way from West Africa, passing the west of Spain on it's journey.
The vessel has been drifting alone since the US Coast Guard rescued it's crew of ten, 1,300 miles southeast of Bermuda in October 2018.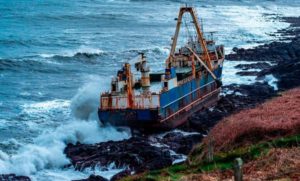 The cargo ship was last spotted by the Royal Navy in September, who went on board to check it.
HMS Protector tweeted at the time: "We closed the vessel to make contact and offer our assistance, but no one replied! Whilst investigations continue we're unable to give you more detail on this strange event."
Ballycotton RNLI Lifeboat chief John Tattan  has said: "This is one in a million."
"It has come all the way up from the African coast, west of the Spanish coast, west of the English coast and up to the Irish coast. I have never, ever seen anything abandoned like that before."
Mr Tattan mentioned that they attempted to locate the ship's owner, but similarly to the US Coast Guard, they were unsuccessful in their efforts.
Whilst the ship is not thought to be polluting the environment, their are concerns that high tides will bring the ship back out to sea – causing a hazard for nearby vessels.