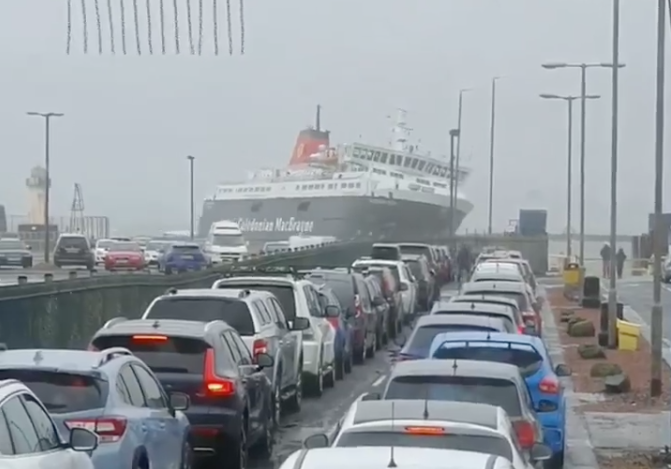 THIS is the terrifying moment that a ferry almost capsized in Ardrossan, Scotland, as adverse weather conditions sweep across the United Kingdom.
Stunned drivers watched in horror as the vessel was dragged across rough seas, heading into the direction of the road which was filled with cars waiting to embark.
Recorded by local resident William Campbel, the video has since gone viral on social media, with thousands of users remarking that they would have 'ran out of their cars in terror'.



The 2nd more terrifying video from Ardrossan yesterday! 👀 If you were queuing in one of those cars would you want to turn around? 😂 video William Campbell. Like our page for the best UK Weather Forecasts

Zveřejnil(a) UK Weather Forecasts dne Neděle 16. února 2020



Storm Dennis continues to wreak havoc across the UK this weekend where major incidents have been declared after many regions have experienced severe flooding and a series of landslides.
Severe weather warnings are in place for much of the country and forecasters say a month's worth of rain could fall in some places.
Heavy rain has been falling across southern Scotland leading to three severe flood warnings for the Hawick area in the Scottish Borders. The Scottish Environment Protection Agency ask residents to be on high alert as sea levels are likely to reach dangerous heights.