Swarms of seagulls in Fuengirola Spain are currently attacking sea front walkers as thousands of fish lay dead in the sea and washed up on the beaches.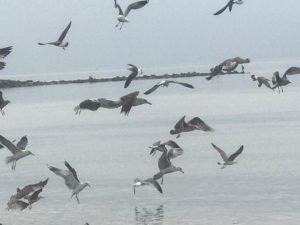 With many young seagulls feeding off the fish, mothers are protecting their young and have attacked watchers and passers by.
If you are in the region of Torreblanca Fuengirola caution is advised to be aware of attacking gulls.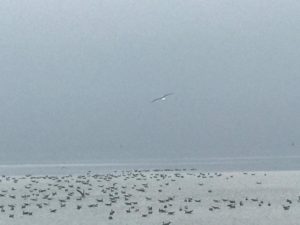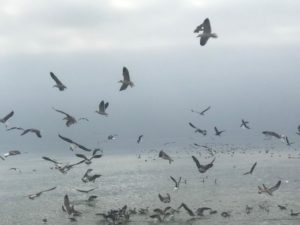 Christoper Catton was one of those attacked as the told the Euro weekly news "It was my fault really I went down to take photos and got a bit close to some young ones, before I knew it I had a large mother gull swooping down and attacking my head, it had a huge beak and drew blood – it was quite painful"
Another swooped on was Robbie Lyons who said" They are everywhere, swooping down on anyone who gets too close, they are coming in further and further, I wasn't that close but got dive bombed by one hell of a size, it attacked my hand I had my phone in taking photos, I also seen people walking past swooped down on, it's a complete frenzy with all these dead fish about, birds are fighting amongst themselves and I think that's what is making them turn nasty"
Local bar owners despite today's gloomy weather have taken action to protect their sea front customers after also suffering gull attacks, large umbrellas deployed after diners had their food stolen from plates by gulls.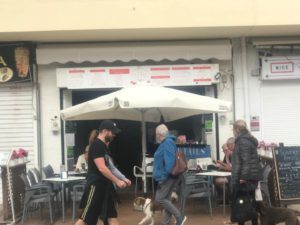 Wendy Bradshaw of Brads bar said " It's horrendous this morning and I've had to get large umbrellas out to protect my customers, Charlie over there just had a gull swoop down and take a whole sausage off his plate"