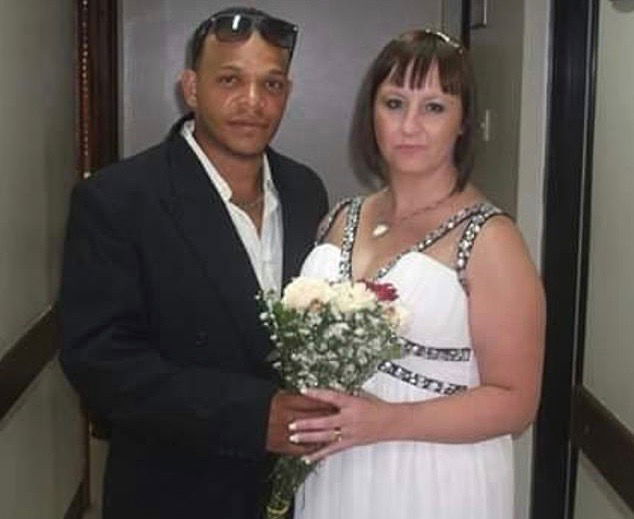 Claire Alcantara, 46 is stranded in the Dominican Republic after her toyboy lover, 34 who she met on Facebook, conned her out of £40,000 leaving her heartbroken and broke. 
Claire and her toyboy Franklin Alcantara met in 2013 online, she had warnings from her daughters about him, however decided not to listen to their advice and moved him into her home. She went on to ditch her British passport to become an Irish citizen and secure him a spousal visa.
Two years later the couple moved to his home country in the Caribbean, and Claire sold her home and funded the renovation of his family's home. Her money was put into their 'joint account' which later she says was transpired to be solely in his name.
Franklin is back in the UK illegally with another women, after disappearing when he said he was working away for a few months. However Claire is stranded in the Dominican, she told the Sunday Mirror 'I spent all my money on Franklin and I can't afford the flight. I should never have sacrificed a thing for him.'
She is now living in a shack with a new boyfriend, working a 'very low paid job' after Franklin's family allegedly evicted her.
Back in the UK, Franklin reveals he is to be deported next month. He said: "We had a good relationship in England, then Claire said we had to go to Dominican Republic because she couldn't live with her daughter.
"I wanted to stay in England. We lived in a house with my dad. She was the one that said let's do the floor, the window bars, the paint. It was about £6,000, not £15,000. Then she brought her daughter and they were always fighting.
"I lied and said I was going to Punta Cana. If I told her I was going to England, Claire would have said no because it was too cold."