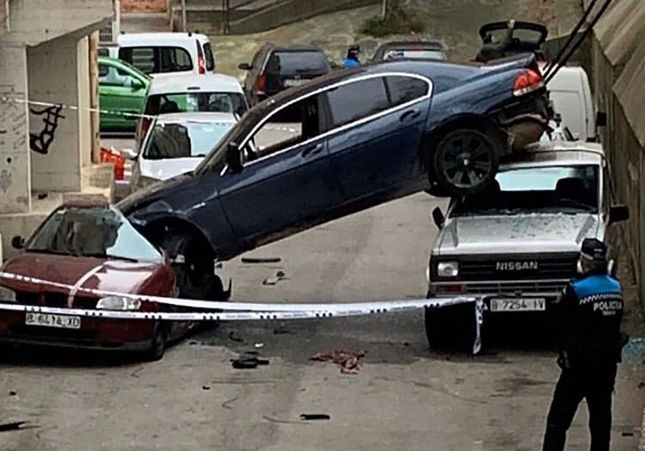 A DRAMATIC police chase in Spain's Catalonia ended in a spectacular crash, with the driver crashing on top of two cars.
Pictures of the incident have since gone viral on social media which shows the outcome of a chase through the streets of Terrassa.
The driver had been asked to stop by a routine municipal traffic patrol – an order that was disobeyed.
During the chase, the driver carried out several traffic violations until he hit the guardrail of a building, sending the vehicle flying several metres above the ground. Upon landing the car collided with two parked vehicles on Avinguda de les Glòries Catalanes.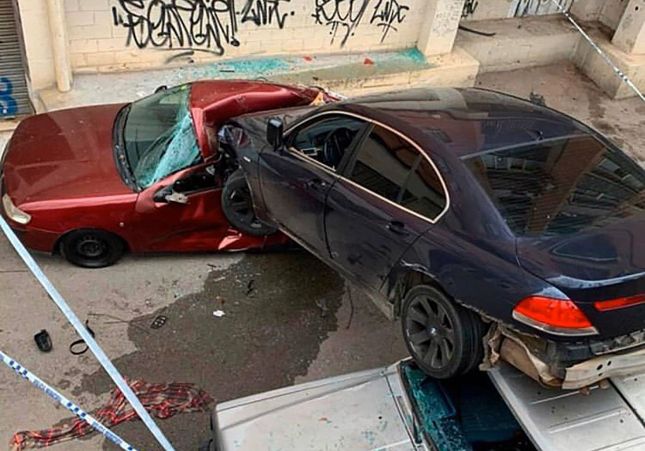 Although the driver of the vehicle attempted to flee from the scene on foot, a local police officer detained the man on Calle Miño. He was then taken to the Mutua Terrassa University Hospital for treatment where a breathalyser test was performed. The results indicated that he was over the legal limit for alcohol.
As Euro Weekly News understands, the man remains under police guard in hospital.