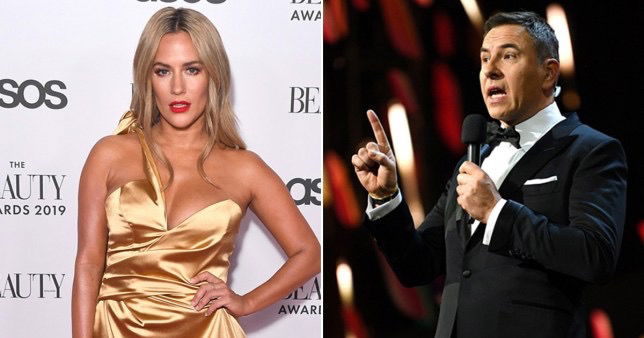 David Walliams faces backlash on Twitter from fans after he made a joke about Caroline Flack whilst presenting the National Television Awards. 
At the National Television Awards last month, the Hedgehog character from ITV programme The Masked Singer appeared on stage, and David Walliams made comments saying that presenter Caroline Flack was inside the costume.
He said: "It's nice to see Caroline Flack back on TV." However at the time his comments were met with boos from the audience. Caroline had recently stepped down from her presenting role with popular ITV show Love Island, after her assault charge.
Caroline's death was announced last night, and thousands of Twitter users demanded that David Walliams should apologise to Caroline's family about the jibe. One Twitter user said: "I keep thinking about David Williams joke at the TV awards…we have no idea what someone is going through when they hit rock bottom, but we should never use others downfall for a cheap laugh."
This "Joke" @davidwalliams said no longer looks like a joke does it… 😕Didn't agree with Caroline's actions but for someone to think death is the only option is heartbreaking pic.twitter.com/rB3SgNziHX

— Tom (@_TomLFC_) February 15, 2020