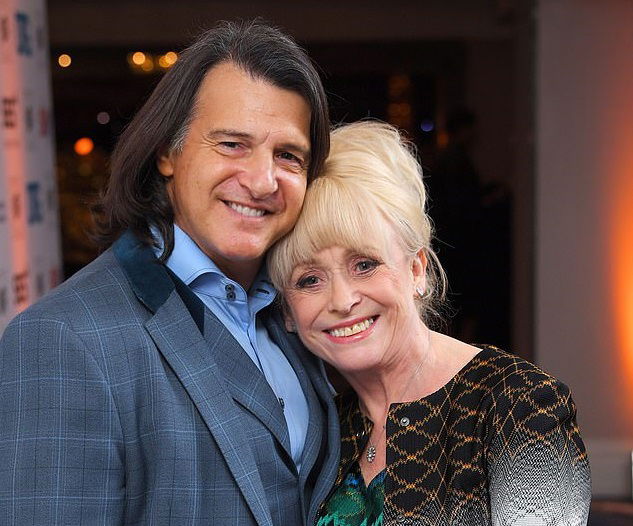 Barbara's husband, Scott Mitchell, has revealed she frequently says 'I used to work behind that bar' every time they watch EastEnders and poignantly describes his wife's deterioration as 'the long goodbye', Mr. Mitchell also said watching EastEnders helps her battle the degenerative disease
Regular visits from showbiz friends and trips to the theatre also help battle disease by reliving old memories, the 82-year-old appeared in the BBC1 soap as Peggy Mitchell, landlady of the Queen Vic pub, for 23 years.
Wyn´s Bar in La Capellania, Benalmadena-Pueblo has been going since the 1980s, when it was Ronnie Knight´s local. Ronnie was often seen at the pub with his other gangster mates, as he lived close by. This was when Ron Howells, local Costa del Sol guitarist met "Babs", Barbara Windsor and of course the man himself, Ronnie Knight.
Ron, in an exclusive interview the EWN said he "he was a complete gentleman, always paid whatever was asked for the gigs, a great laugh. Barbara, Ronnie and I often sat on the terrace outside where we used to giggle away at some of the stories Ronnie would tell of his "gangster" days.
RH: What was even funnier was when Roger Cooke filmed a documentary and had a helicopter hovering over Ronnie's villa, I was in the Villa setting up for a private party and Ronnie came in and said: "fu*K em, just carry on, can you play a James Bond theme tune or something"?
Hilarious at the time, but even funnier was when he waved at Cooke and asked to land and have a drink with him, an offer he declined I might add!
Of course at that time, when she was over at the bar, "Babs" was an extremely popular host, she just knew everyone and often "held court" to a group of eager listeners. She was bright and witty, nothing like the person we see now. It's awful what has happened to, I just hope that she doesn't really know what's going on. I know through talking to people here on the costa del sol that knew her that they are deeply upset and sad over her condition.