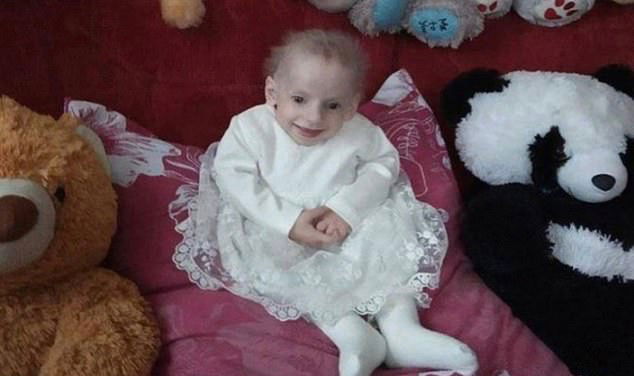 A girl aged eight who was suffering from an exceptionally rare genetic progeria disease has died in the Ukraine.
The disease affects 160 people in the entire world, and Anna Sakidon's biological age was nearer 80 and she weighed just 17lbs. The medics paid tribute to a 'wonderful' girl who fought so many health problems. Sadly she died from multiple failure of her inner organs, linked to her premature ageing conditions.
Anna made it to her eighth birthday last month, and her distraught mother has said she was 'ready to sacrifice everything in order to make her daughter healthy'.
The death was confirmed by Dr Nadezhda Kataman who was treating her at the Volyn Regional Children Medical Complex since her childhood. She said: "In January, Anna turned eight, for children with progeria diagnosis one year is equal to eight-to-ten years, so her real age was between 70 and 80. The child suffered from early ageing of her inner organs and body system. Her bones grew slowly while her organs aged rapidly.
Such patients usually die from strokes. Anna suffered several strokes, and paralysis of her limbs.'