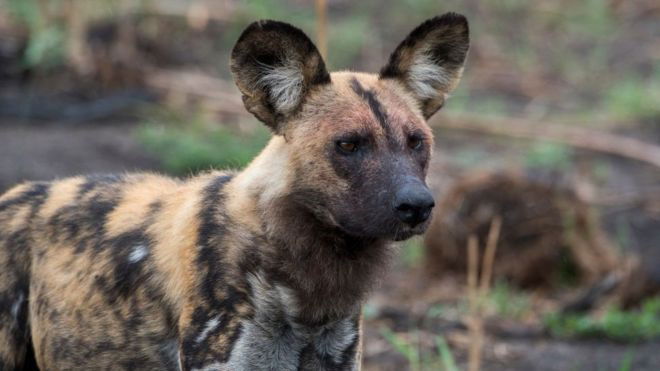 African wild dogs left a trail of blood and guts when they viciously tore apart 16 sheep and deer following their escape from safari park enclosure. The beasts broke free of their compound at West Midland Safari Park, in Bewdley, Worcestershire, after it was damaged during Storm Ciara.
Twelve dogs entered a neighbouring enclosure at West Midland Safari Park in the early hours of 9 February as the UK was hit by high winds and heavy rainfall. Staff were left "extremely saddened" by the loss of six Persian fallow deer and 10 Barbary sheep.
"At no point was there a risk to public safety and there was no danger of any animals escaping the park's perimeter fencing," a spokeswoman for the safari park said.
"The wild dogs entered the neighbouring compound through a gated entrance which had been damaged in the storm which hit Worcestershire earlier that morning.