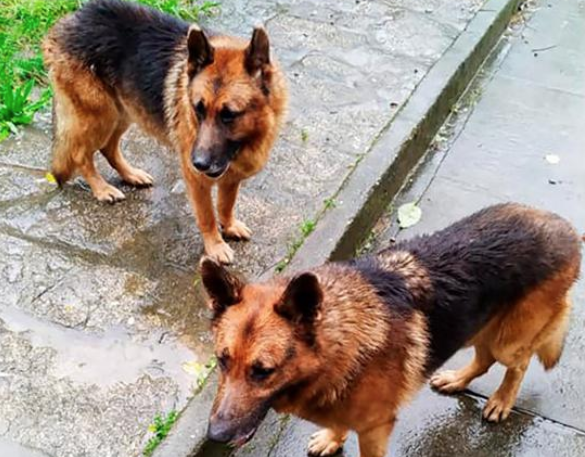 EARLIER this month, Euro Weekly News highlighted the plight of a man who was diagnosed with terminal cancer and desperately pleaded for his two beloved dogs to be adopted in Spain.  
The seriously unwell man who lives in Galicia only has a short time left and was fearing the worst for his two German Shepherds, reaching out to SOS Abuelos, an organisation that is dedicated to finding homes for older pets that are in difficult circumstances.
Struck by the man's circumstances, the organisation launched a public appeal with thousands of people putting forward their interest in adopting the dashing canines.
CORUÑA AYUDA!!Por favor

Su dueño lleva ingresado más de dos semanas por un cáncer terminal, se muere,ellos a la perrera
7/8 años, cariñosos,dóciles. Chipados y con todas sus vacunas
El hombre está desgarrado sabiendo que sus perros no van terminar bien

686 73 28 73. Astrid pic.twitter.com/omxlH78vC5




— Sos Abuelos (@SosAbuelos1) February 6, 2020
We can now confirm that the two dogs named Rex and Tango have been adopted together by a couple from A Coruña who have already expressed their love for the animals which they describe as "exceptionally well behaved and affectionate."
The dying man has voiced his thanks to the pair through SOS Abuelos where he is now at peace knowing that his dogs will given a loving home rather than being put in a kennel or euthanised.
In Spain, there are currently more than 180,000 dogs and cats in shelters waiting to be adopted with many being left homeless due to the death of their owners. SOS Abuelos encourage citizens to always adopt before they buy as there are so many animals waiting for a good home.