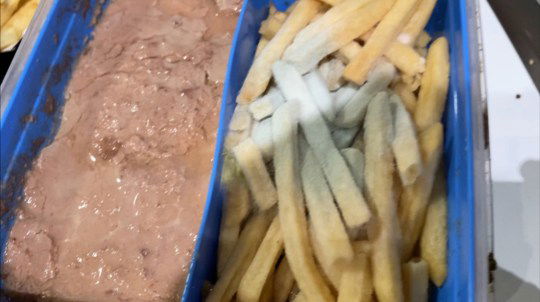 A man buried a Big Mac meal from McDonald's in his friend's garden and has decided to eat it 14 months later.
Matt Nadin, 40, based in Barnsley, South Yorkshire, decided to challenge himself with his self proclaimed talent of 'eating gone-off food without vomiting.' The father-of-three chose the so called '365' challenge in order to celebrate his 40th birthday.
The Big Mac meal was purchased in November 2018, just before he turned 39. The entire meal included a Big Mac burger, fries and a chocolate milkshake.
The meal was placed into a Tupperware and put into a hole dug in his friend's garden. Nadin initially planned on retrieving the meal in November 2019, but only found time to resurface the gone-off food recently.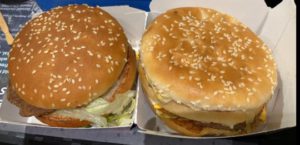 Nadin, alongside his friend Andy Thompson, returned to the McDonald's where the Big Mac was purchased to complete the challenge. A fresh meal was bought to provide comparisons.
For those intrigued, the whole disturbing ordeal can be seen on Nadin's Youtube channel, BEEPER BEEF.