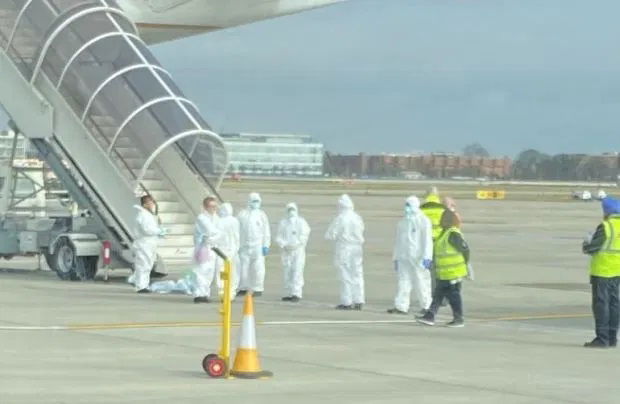 As reported earlier by EWN passengers on a United Airlines flight from San Francisco were told to stay put after landing because someone may have caught the deadly flu-like disease.
Travellers had said that the captain warned they could be stuck on the tarmac for some time as concerns had been raised on 'seven other planes'. Public Health England and Heathrow officials have refused to release any details about this morning's incident which would have involved hundreds of passengers.
The chief development officer for a PR agency said cabin crew were not wearing any masks or protective clothing when dealing with the passenger. In a statement United Airlines said: 'Our team at London Heathrow Airport is providing assistance related to United flight 901 (San Francisco-London Heathrow) today, following reports of an individual becoming unwell onboard.
More to follow…