CPIC GLOBAL, also known as the China Pakistan Investment Corporation, is an award-winning, privately-owned real estate investment firm headquartered in London with offices in New York, Dubai and Karachi. We specialize in real estate opportunities within the $62bn China-Pakistan Economic Corridor (CPEC), particularly the rapidly developing port of Gwadar.
Gwadar is being transformed into one of the biggest areas in South Asia for trade and investment. As a strategic port in the Arabian Sea, it is of importance Pakistani government and in 2015 a $1.62 billion development programme began in the city.
Prime Minister Imran Khan has repeatedly affirmed his country's commitment to the development of the port. Substantial plans are in place for 2020 in particular and as a result this is the optimum time for Gwadar property investment. Gwadar has been compared to other success stories around the world such as Shenzhen, Hong Kong and Dubai.
CPIC are coming to Barcelona, Spain on the 29th of February and 1st of March at The One Barcelona hotel to launch a very special project, Downtown Phase 2. This is a collection of never seen before plots in the epicentre of China Pak Golf Estates, Gwadar. Not only will this area will be the first to receive fully fledged infrastructure, it will be also be amongst the earliest in plots to be handed over. Special Promotions will be available at the event.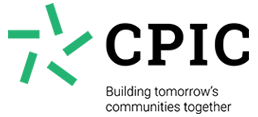 Details:
Downtown Phase 2 Official Barcelona Launch
29th February & 1st of March, 12-8pm
The One Barcelona
Carrer de Provença, 277, 08037 Barcelona, Spain
http://investment.cpicglobal.com/downtown-launch-barcelona-web
The main website:
https://www.cpicglobal.com 
Contact for any further queries – +447522320183