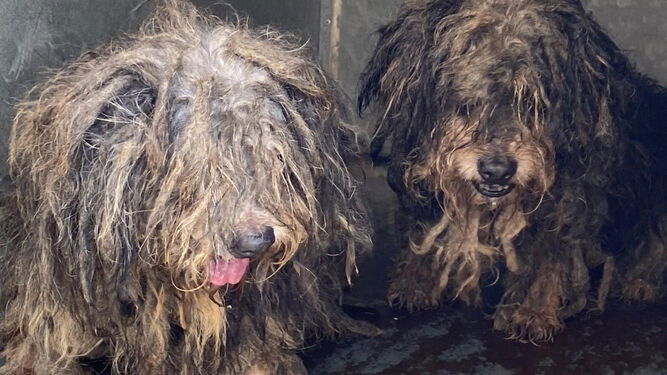 BARKING and bad smells led the Local Police to an apartment in the Palma-Palmilla neighbourhood of Malaga City where officers found a total of 16 dogs living in cramped conditions. The animals were owned by a 49-year-old man, who is now being investigated, but not detained, for an alleged crime of animal abuse.
In mid-January officers of a patrol in the area visited the owner, a native and resident of Malaga, who was reluctant to collaborate and would not allow them to enter his home. Despite his initial reluctance, the man showed them a total of nine dogs and ensured that there were five others, this being the maximum number of pets allowed by law.
After the case was passed to Municipal Animal Health Centre, the Nature Protection Group (Grupona) received a report from the Environmental Health Surveillance Service in which the poor living conditions of the animals were revealed.
The dogs were in a general state of neglect and of poor sanitary hygiene, being very dirty and smelly, with very long nails, tumours, dermatitis, blindness and wounds, to the point that five of them had to be put down.
On a second visit they discovered that there were not five, as the owner initially said, but seven dogs. Given the state of the dogs, the police informed the owner that they were going to be removed, and so were taken to the Animal Health Centre to be treated and made ready for adoption.