FINESTRAT will pay tribute to one of its most illustrious characters, doctor and politician, Ángel Pascual Devesa, with the launch of an exhibition and book of memoirs next week.
Pascual was born on February 28, 1888, and his love of Finestrat and natural curiosity led him to compile a series of stereographies throughout his life that reflect some of the town's most characteristics corners and traditions back in the 1920s.
These include Carrer Nou Fonteta in the historical centre and the Santo Cristo del Remedio chapel.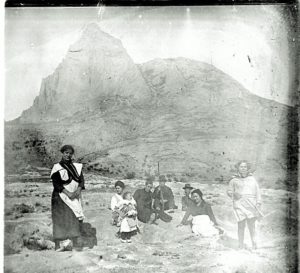 This material was bequeathed to the town hall by his family in June 2015, and makes up part of the exhibition at Finestrat Museum, along with a book of memoirs named after the man himself, written by his granddaughter Mercedes Pascual Artiaga, Doctor Josep Bernabeu Mestre and historian, Francisco Moreno Sáez.
In addition, there will explanatory texts detailing the life and professional, political and literary facet of one of the most outstanding figures of the progressive and republican bourgeoisie of Alicante during the years of Primo de Rivera's dictatorship and the Second Republic.
The event will take place at Finestrat Museum in Parque de Font de Carrè on Friday, February 28, from 7.30 pm, and will be attended by the Mayor, Juan Francisco Perez Llorca, and Councillor for Culture, Hector Baldo Cordero.
The exhibition will run until April 17.