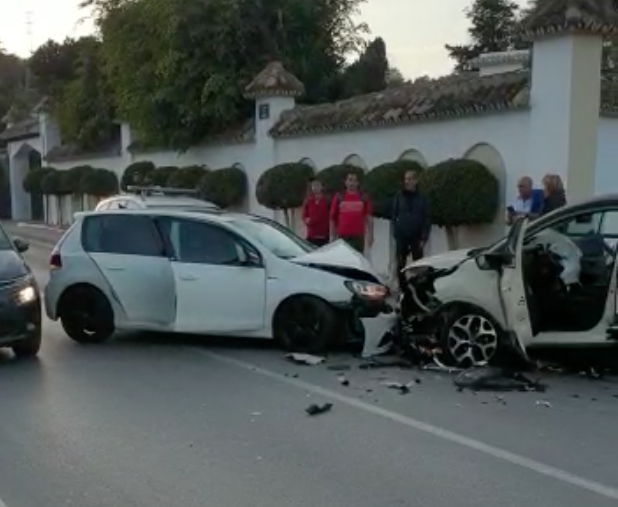 A DRAMATIC police chase stunned residents in Marbella on Spain's Costa del Sol as police fired warning shots into the air when three men made a run for it after crashing their car head-on into another vehicle.
A unit from the Local Police had ordered the car to stop during a routine traffic patrol, however the driver disobeyed, sparking a chase through the streets of Nueva Andalucía on the evening of Tuesday, February 11.
Driving at great speed, the car then lost complete control and ended up colliding head-on with another car, leaving a woman injured at the scene, whilst the three men fled on foot.
It was then that warning shots were fired into the air by a policeman, causing one of the suspects to stop and be put in handcuffs. The other two men were later found hiding out in a nearby building.
Police had suspected that the men were trafficking drugs, however upon a search of their vehicle, only 65 bags of sugar were found in addition to a haul of gun equipment.
No civilians were injured during the police chase and the men have been remanded in custody.