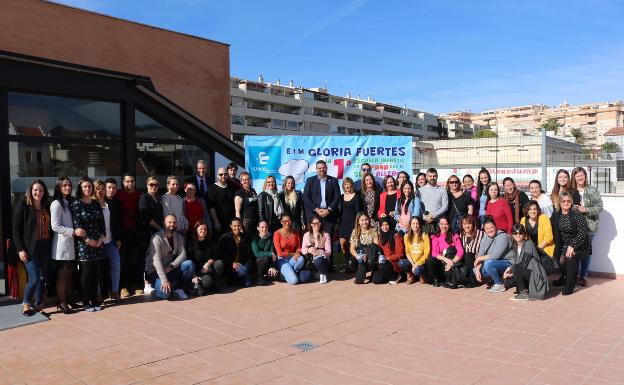 THE Gloria Fuertes Infant School in Las Lagunas in Spain's Costa del Sol is officially the first school in Spain to receive an Allergy Protection authentication.
Certified by the ATX Association and certified by Laztan specialists in food safety, allergies and celiac disease, the seal guarantees the quality and safety of the school. The certificate is intended to endorse, with training and rigorous audits, establishments whose offer suits the needs of inddivduals with allergies so that they can enjoy a meal with total security.
Mayor Josele González praised the efforts of those who strived to obtain the certification, stating that is was "a proud day for our municipality as the Gloria Fuertes Infant School has managed to be the first nursery school in Spain that will have a seal that guarantees that their children are protected against any allergens."
González added that the distinction shows that the nursery school is providing excellence in their service through a team gives its best every single day.
Before obtaining the authentication, the school organised a range of workshops for parents and student where several different menus were created to cater to all types of allergies and intolerances. Alicia Castillo, the education centre's director, explained that the process required hard work and training, and that the school will now offer 11 different menus on a daily basis.