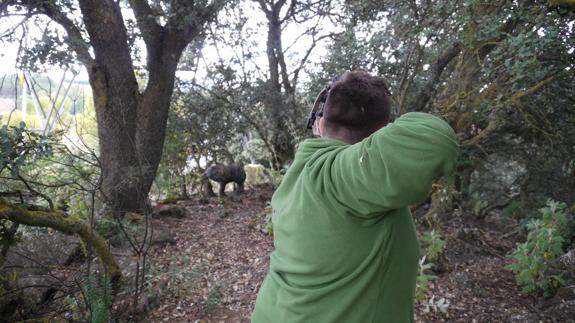 THE Junta de Andalucía in Spain's Costa del Sol has given the go ahead for a team of archers to hunt wild boars which they claim are causing 'multiple problems in urban areas'.
The team form part of the 'Servicio de Controladores con Arco de Especies Silvestres' (SCAES) which belong to the Andalusian Hunting Federation.
The sightings of wild boars have become more frequent in areas such as Xarblanca in Marbella, Benalmádena, Mijas and Malaga, where the animals are now moving into the vicinity of schools and children's parks.
Daniel González, who manages the team of archers, explained that wild boars are appearing more often in built-up areas for three reasons. First to find water from the irrigation of gardens, second to search for food in rubbish containers, and finally because hunting the species was once strictly prohibited.
González also detailed that a proportion of residents are now feeding the animals without realising how dangerous they are. He added that there have already been reports of attacks on dogs and traffic accidents and if they continue to view humans as a source of food, they will no longer be wary of making contact.
The services of the SCAES were requested on behalf of local councils who were first given expert advice by the Ministry. It is understood that Marbella City Council has already requested the help of the team and Benahavís City Council are waiting for more information before making a decision.
The method has already been used in Madrid after a number of residents complained about the presence of wild boars in urban areas.