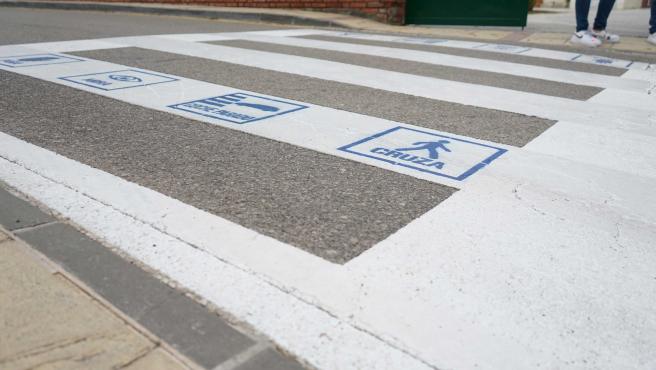 OVER the last few weeks, the Local Police of Coín in Spain's Costa del Sol have been painting pedestrian crossings around the municipality in an initiative to promote diversity.
In collaboration with the Department of Functional Diversity, Education and Children, Belén González, the Councillor for Diversity, explained that the intention of the new pictogram markings is to "give a clear message that overcomes the barriers of language, especially for minors who cross these roads every day."
Reading 'stop, look, stop, cross', the new look crossings were first painted outside of Huertas Viejas school and the Ciudad de Coín Institute. After the move was praised by countless residents, the pictograms were adorned outside of all educational centres in Coín, culminating at the Los Montecillos Institute this week.
Oscar Nogueroles, the head of the Local Police, explained that the initiative serves to be inclusive while reminding citizens to pay special attention to pedestrian crossings adjacent to educational centres.