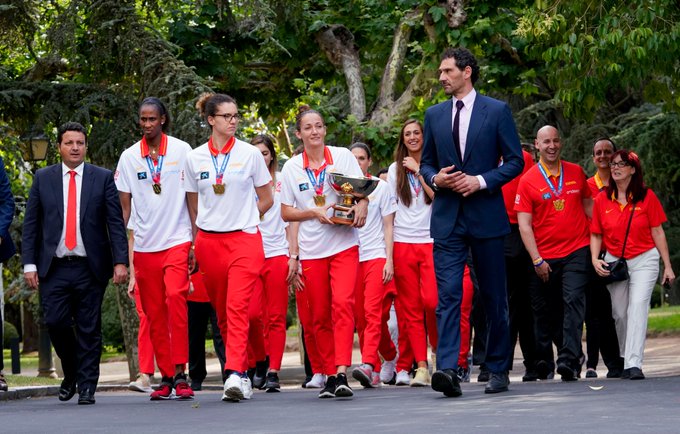 THE Spanish women's basketball team confirmed its spot for the next Olympic Games by passing the Pre-Olympic Games in Belgrade against Great Britain.
The Spanish team went into the game knowing that only a defeat by 72 points would take away their hard earned passport for the Olympic Games, regardless the Spanish team set out to win from the beginning with a final score of (69-79).
The Spanish team stamped their name on the qualification list for the Games during their third match of the championship, originally to be held in Wuhan but was transferred to Serbia due to the coronavirus outbreak.
📹 Laia 👀 @MariaaConde

La #SelFEM 🇪🇸 va a estar en los @juegosolimpicos 😀#FIBAOQT #SomosLaRevolución #SomosEquipo pic.twitter.com/CQ79kNPA9y

— Baloncesto España (@BaloncestoESP) February 9, 2020