A DRIVER who was under the influence of alcohol smashed head-on into a house in Andratx in Spain's Mallorca, causing considerable damage to its façade.
The driver, for reasons that are unknown and which are currently being investigated by the police, lost complete control of their vehicle, crashing into a property on Camí del Pla de Son Llarg on Sunday, February 9.
Shocked residents had alerted the emergency services upon witnessing the accident with officers from Andratx Local Police and an SAMU-061 ambulance arriving a short time later. The two occupants of the car had informed medical personnel that they were unharmed with the intention of leaving the scene, however, after an assessment, paramedics determined that they were both injured. Thankfully, no other individuals or vehicles were involved in the incident.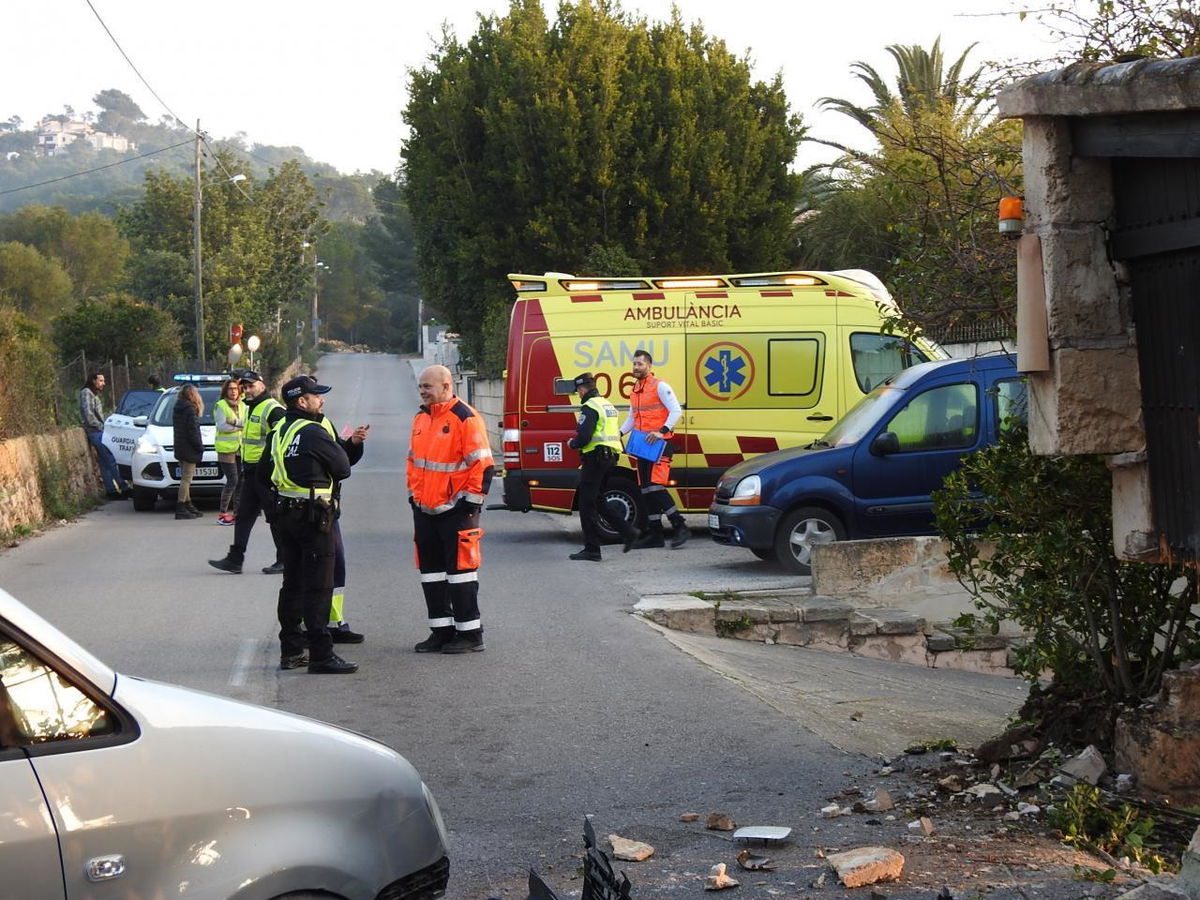 Suspicious that the driver was intoxicated, a breathalyser test was performed which indicated that the individual was over the legal limit for alcohol. The Traffic Unit of the Guardia Civil have now taken over the investigation with the driver charged with a reckless driving and driving under the influence of alcohol.
The house which was struck will now be assessed by an insurance provider and the costs to repair the property will likely be ordered to be paid by the responsible party, depending on the outcome of the police investigation.