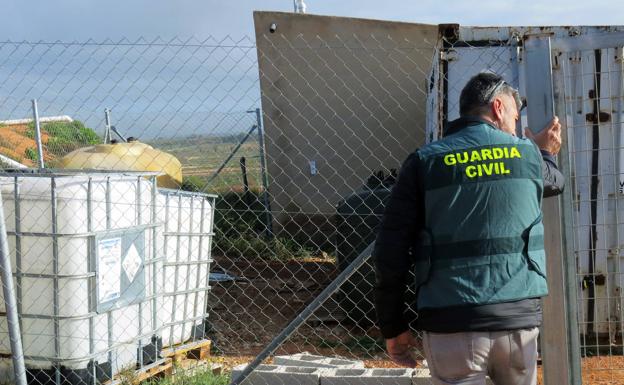 THE Civil Guard of Murcia recently took part in operation 'Gaster', an investigation into the theft of diesel fuel from agricultural farms, which has resulted in the arrest of one person and the investigation of a second as alleged perpetrators of the crime of robbery with force.
The investigation began last January when officers were alerted of a robbery committed on a farm, located in La Tercia, from which more than a thousand litres of diesel fuel were stolen.
After examining the crime scene, a fenced enclosure that housed agricultural fuel tanks, officers gathered the necessary evidence and statements that allowed them to identify a vehicle that had been seen nearby, with several individuals inside.
From the descriptions obtained the agents recognized two well-known criminals who had been arrested by the Civil Guard in a previous operation. The police managed to arrest a 49-year-old male of Spanish nationality; and are investigating a second man, aged 29, for their alleged involvement in the robbery.