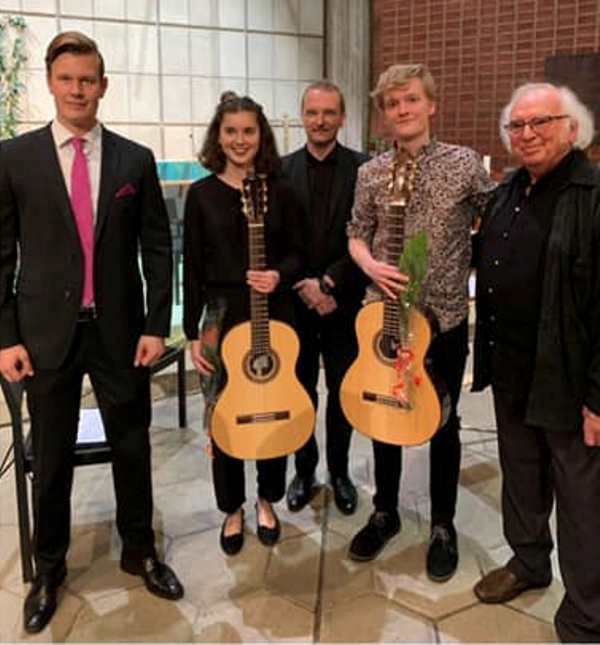 FOUR years ago, highly regarded classical guitarist John Zaradin moved from the UK to Costa Blanca partly for the weather as he has suffered from problems which made it difficult for him to continue to play professionally.
Happily as he told Euro Weekly News in an exclusive interview, he is playing again but not to a standard that he would allow him to perform in public but he is a composer and for several years has been giving regular workshops to the East Helsinki Music School (IHMO) in Finland and was invited to compose a new piece for them.
This composition for guitar, strings and orchestra was premiered in Helsinki last October and the musicians who are aged between 12 and 18 will be touring Finland in March and then travel to Spain in April for a short tour which takes them to Benidorm, Benidoleig and Torrevieja.
Although they have played in Denmark and Germany in the past travelling by coach, this is the first time that the youngsters have flown out of Finland and with two double basses and four cellos plus the other instruments for the 33 members of the orchestra, this could prove something of a logistical problem.
Members of the Finnish community on the Costa Blanca as well as composer Zaradin are helping to get everything organised to make the arrival of these young musicians as trouble free as possible.
Full details of the performances will be given nearer the time.