THE search and rescue operation to find the two missing men who were buried alive under a landslide in Spain's Basque Country has been stepped up, with specialised machinery now being used on the site. 
The Deputy Minister of Security, Josu Zubiaga, announced at a press conference today (February 9) that the operation will now move on to its second phase and focus on the excavating the land in the area of the Zaldibar landfill where the men are believed to be buried under. Zubiaga stated that this area has been determined stable by inspectors where "very specific machinery" will be now used to dig up the land.
The Deputy Minister of Environment, Elena Moreno, also confirmed that on Monday, February 10 work will begin to extract asbestos waste in the collapsed earth. Moreno has reiterated that specialised experts are monitoring the environment and, for the moment, the quality of air and water is good in both Zaldibar, Eibar and Ermua.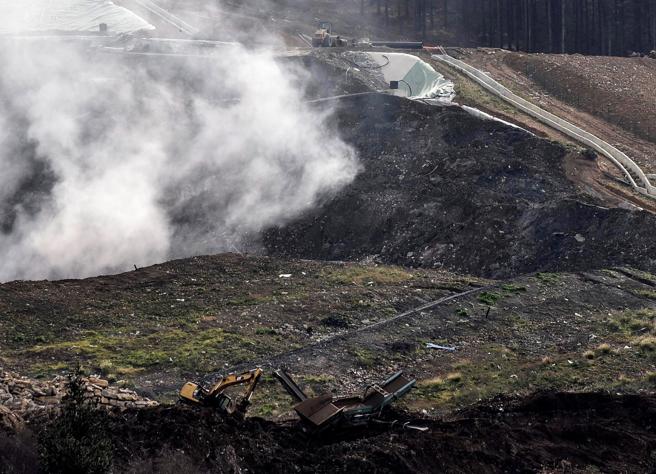 If this new phase concludes without success, Zubiaga states that the rescue operation will move to a third phase and will include the "complete stabilisation of the hillside."
He also assured the public that the Department has evaluated the records of the Verter Recycling landfill, and that there were no complaints of cracks in the landfill.
More than half a million cubic meters of industrial waste, including asbestos waste, collapsed at approximately 4pm on Thursday, February 6, burying two workers from the landfill. In addition to trees being uprooted, the land completely swamped the AP-8 highway in Zaldibar, Bizkaia – a road through which some 23,500 vehicles circulate daily.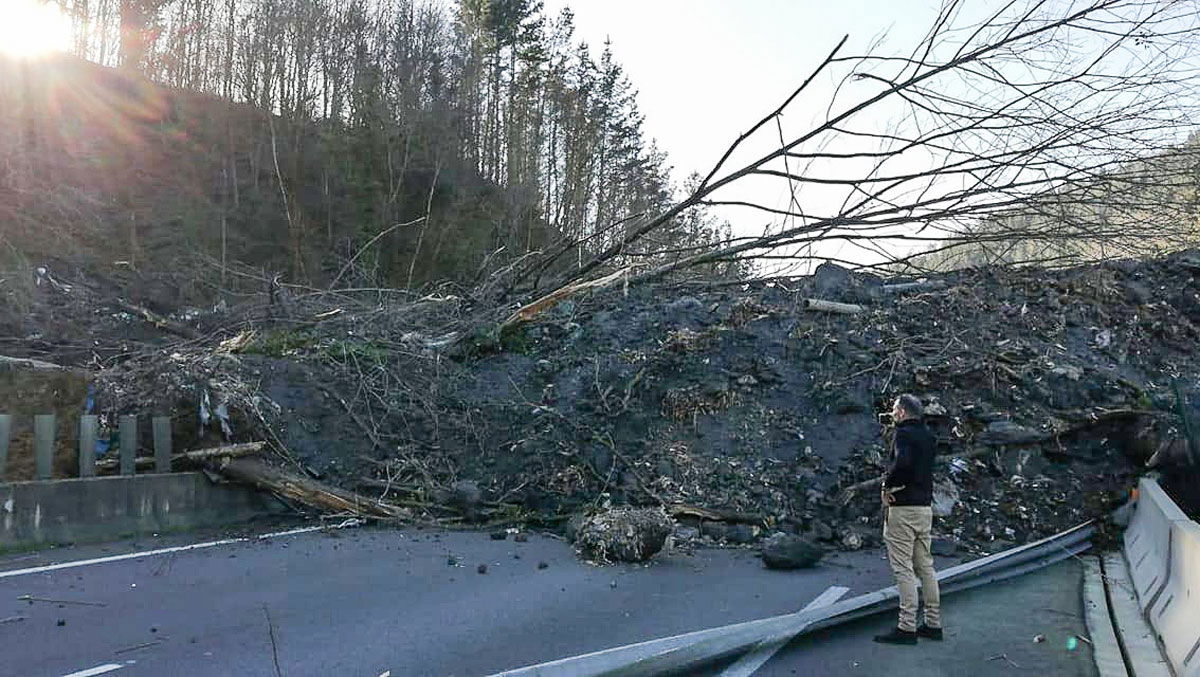 The search had been called off on Friday, February 7 due to the significant amount of asbestos found in the collapsed earth which posed a great danger to all those involved in the operation. More problems were also presented that evening when a fire broke out in an area that was difficult to access.