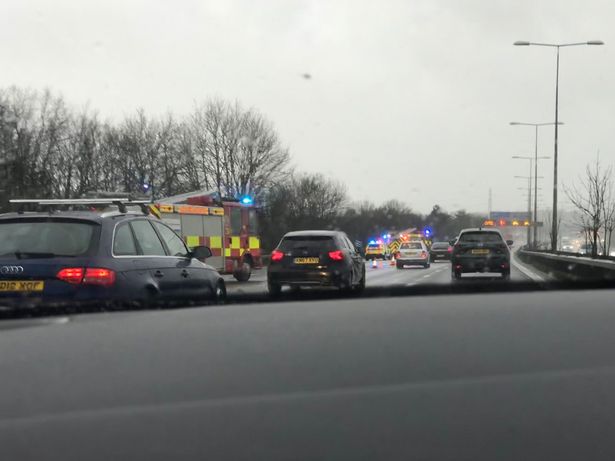 REPORTS have arrived at the Euro Weekly News desk that the M11 is currently shut in both directions due to mounting fears that the roof of an aircraft hangar is about to blow off onto the motorway.
Witnesses have reported seeing the aircraft hangar at Duxford Airfield coming away resulting in the emergency services clearing the area due to the grave danger posed.
The M11 has now been shut between junction 9 and 10 northbound and junction 11 and 9 southbound with Highways England stating that it is "likely" to blow on to the road. In addition, the A505 highway is also closed from the Whittlesford and Fowlmere approach to the M11.
#M11 is being closed in both directions between J9 and J10 – at Duxford airfield an aircraft hangars roof has been damaged in the wind and is likely to be blown on to the motorway – please avoid the area #StumpsCross #Whittlesford #Royston

— Highways England (@HighwaysEAST) February 9, 2020



This traffic chaos comes after an amber weather alert for strong winds was issued for the area where the Met Office warned that flying debris could lead to serious injuries or fatalities.