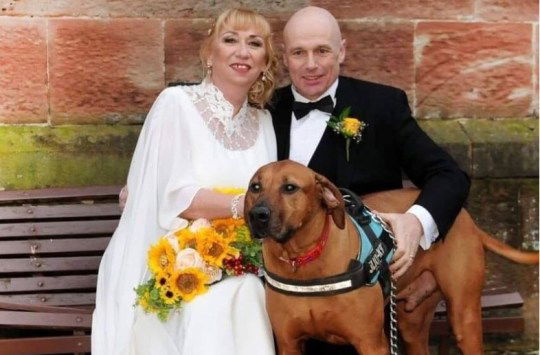 Newly wed Wendy Steele who's currently stranded on a cruise ship in Japan whilst in quarantine lock down wishes to be reunited with her husband who has been offloaded as he has the coronavirus.
Husband Alan Steele a British lorry driver is currently in hospital after contracting the virus whilst on the couples honeymoon on the cruise ship.
61 passengers in total have contracted the deadly virus and remain in hospital whilst remaining 3700 passengers are on lock down in quarantine aboard the Diamond Princess cruise liner.
The couple who only got wed 4 weeks ago had planned the honeymoon of a life time which has turned into a disaster.
The new bride who is a mental health nurse is demanding that she should be let off the ship to be by her new husbands side, she has been contacting the media via facebook messenger and wrote," I DEMAND they test me I WILL NOT be separated from Alan"
On her facebook page she has also written "Apologies if this sounds over emotional but to have your husband taken away from you. Not sure how long it will be until I see him again. In my working life… My colleagues would say "balls of steel…" but not today,Counting down the days until I can laugh about stupid things with my husband again."
To make matters worse it's Wendy's 52nd birthday on Tuesday and whilst the date of February 19th when the quarantine conditions are likely to be lifted seems along way away, she will be left alone to celebrate her birthday whilst she continues to demand being allowed off the ship.