OVER the past few weeks, Chinese citizen journalist Chen Qiushi has served as the world's eyes and ears on the deadly coronavirus, reporting from the epicentre of the outbreak in the city of Wuhan.
Recording footage from his mobile phone, Qiushi has offered a rare glimpse into the dire situation in the Chinese city, garnering a huge international audience on social media.
However, Qiushi has now been reported missing with his family and friends growing extremely concered about his welfare after not hearing from the usually active journalist since 7pm local time on Thursday, February 6. As Euro Weekly News understands, his mobile phone is also shut off.
His reports have included horrific scenes including a woman calling her family on her phone as she sits next to a relative lying dead in a wheelchair in an overstretched hospital full of infected patients. He also visited major hospitals, funeral homes and residential areas in Wuhan and talked to patients providing a first hand insight into the epidemic.
Just a few weeks ago, Qiushi posted a video about bat soup asking whether Chinese people would be able to give up eating wild animals – the species believed to have carried the disease.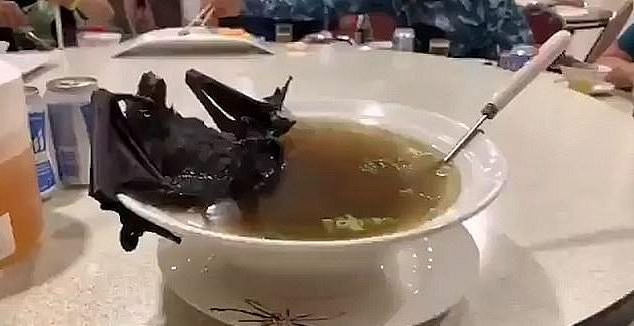 His videos had been uploaded onto Twitter and YouTube, which although are banned in China can be accessed with software that avoids the firewall. On Wednesday, China's internet watchdog had ordered police to step up their efforts by conducting "targeted supervision" on platforms such as Weibo, Tencent's WeChat and ByteDance's Douyin. This is a move which has been viewed by Chinese citizens as an attempt to cover up the reality of the epidemic.
Since Qiushi's disappearance, family members and friends have grown extremely concerned, with a friend authorised to speak on his behalf posting on Twitter: "When Chen Qiushi disappeared, he was in good health and had a normal temperature. We look forward to his return in peace and health. He has yet to get in touch with his family."
His mother also posted a video calling for his safe return and another friend has spoken to CNN stating that they are now worried for his physical safety and that while he is missing he might get infected by the virus.
Mr Qiushi's disappearance comes after Chinese doctor Li Wenliang, who sounded the alarm on coronavirus, was reported by Chinese authorities to have died after allegedly contracting the disease while treating patients at Wuhan's Central Hospital.