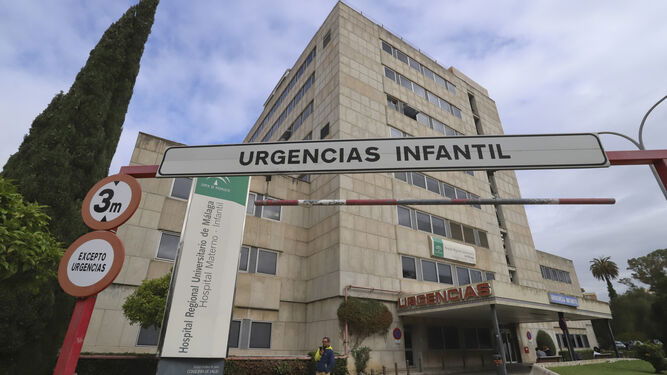 A THREE-YEAR-OLD girl is in serious condition after falling from a stand at a sports centre in Spain's Costa del Sol.
As reported by the emergency services, the child fell from a height of 3m at the Elena Benítez Sports Palace located in San Pedro Alcántara in Marbella.
It is understood that the youngster was in the sports hall with her mother and grandmother and went to take their seats in the stand when the child fell through a hole in the guardrail, plummeting to the floor.
Local sources indicate that at the time of the accident there were no staff on duty in the sports hall, leaving the grandmother to attend to the injured child. The father soon arrived at the scene and took his daughter to the Costa del Sol Hospital, where she was transferred to the Maternal and Child Hospital in Malaga once stabilised.
The impact of the fall caused the child to suffer a 23 cm craniocerebral fracture with the emergency services confirming that she remains in serious condition.
Javier García, the Deputy Mayor of San Pedro has expressed his condolences to the child  and denied that there were no staff on the premises at the time of the accident. He stated that there were two caretakers on the premises who were "doing other work" and that no one had communicated the fall with other employees on site.
Garcia added that he is monitoring the health of the child and hopes that she will recover soon, stressing that the Council are on hand to support the victim's family.