SPAIN'S new coalition Government has warned Donald Trump's administration that they cannot expect military cooperation to increase whilst imposing US tariffs which threatens Spanish trade.
The Minister of Foreign Affairs, Arancha González Laya, and the Defence Minister, Margarita Robles, held a joint meeting with the US ambassador of Spain and Trump's personal friend Duke Buchan this week in a bid to improve relations between the two nations.
The meeting went beyond the usual protocol where military cooperation was presented as an element of negotiation to solve rising tensions, where spending may be used as a bargaining chip to improve economic and commercial relations.
In recent months, the Spanish Government authorised the US to replace their four missile destroyers deployed in Rota, Cádiz with more modern ships equipped with helicopters. This measure means increasing the US presence at the base with a new air unit. In addition, the Pentagon has probed the Spanish Government to deploy six destroyers in Rota instead of four, which would increase their naval strength by 50% with the addition of 600 more sailors.
In parallel to these requests, the Trump Administration has made decisions that the Spanish Government considers to be extremely unfair. The most serious was the imposition last October where 25% tariffs would be put on agricultural products such as olive oil, wine and cheese, whose exports to the US totalled more than €800 million last year.
Spain considers these sanctions to be unjust and that they were imposed in retaliation for European aid to the Airbus aeronautical consortium, which aggravated the already difficult situation in the Spanish countryside. Under pressure from California farmers, Washington had imposed a tariff of almost 35% on Spanish black olives in 2018, which has forced Spanish exporters to fight in US courts.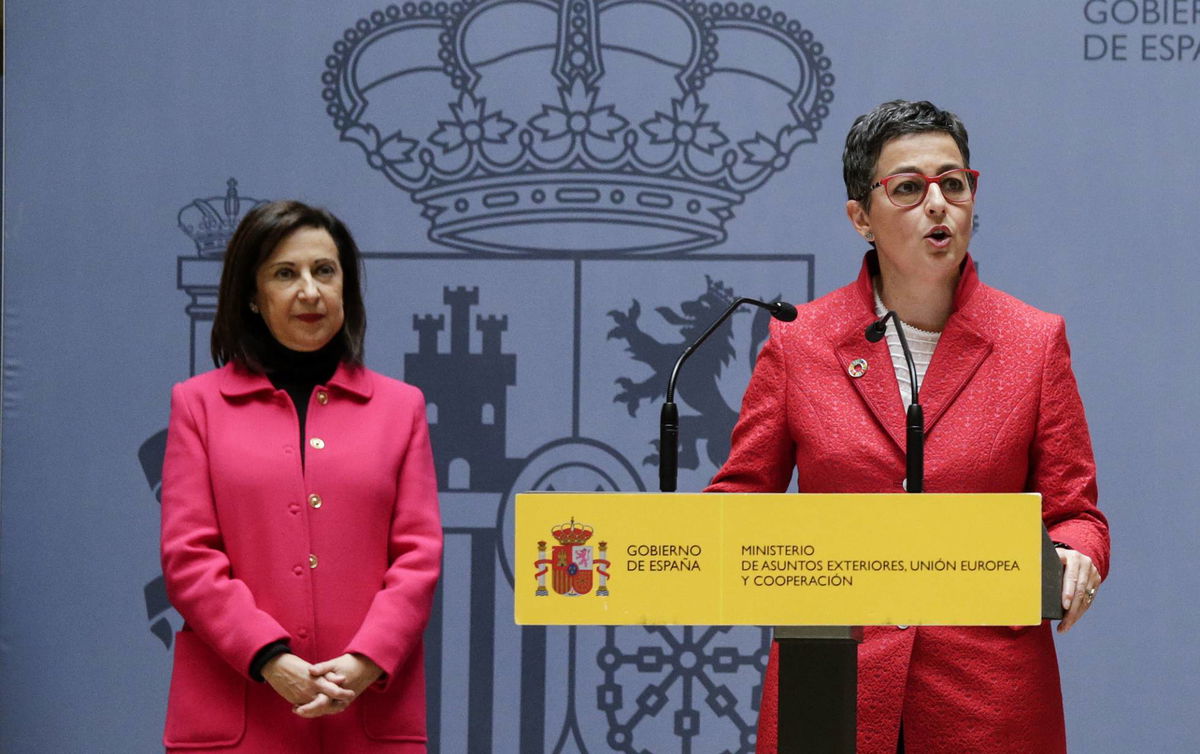 The meeting took place on the request of the ministers, where González Laya, who has extensive experience in international trade seeks to reverse the tariffs imposed by Trump on Spain. Margarita Robles is also an advocate of increasing military spending in Spain which is seen as a precious asset for the US.
As Euro Weekly News understands, González Laya has a telephone conversation with the US Secretary of State Mike Pompeo today (February 7) where it is understood that the trade sanctions will be a priority in the discussions.