A NEW access ramp which has been installed at a school in Spain's Andalucia has gone viral on social media.
The Seville based CEIP San Mateo school were delighted to reveal their new addition on social media which was inaugurated by the Mayor of Guadaira, Ana Isabel Jiménez.
Praising the efforts of the school to ensure the security of the schoolchildren, Ms Jiménez proudly shared pictures of the ramp to her official Twitter account, stating that:
"With this intervention we gain security for minors and take advantage of an area that was in disuse." She also explained that she had visited their new canteen, where renovations began last summer and have now been completed.
Visita al CEIP San Mateo para comprobar la finalización de las obras de una rampa adaptada que el @aytoguadaira ha ejecutado. Con esta intervención se ganamos seguridad para los menores y se aprovecha una zona del patio que estaba en desuso. pic.twitter.com/YvUE8b7Bbh

— Ana Isabel Jiménez (@anaisabel_jc) February 5, 2020



However, the post was picked up by social media users where it soon went viral being shared thousands of times. The length and complexity of the ramp shocked users, who joked about the challenge students will now face to simply use it.
Some compared its structure to a video game: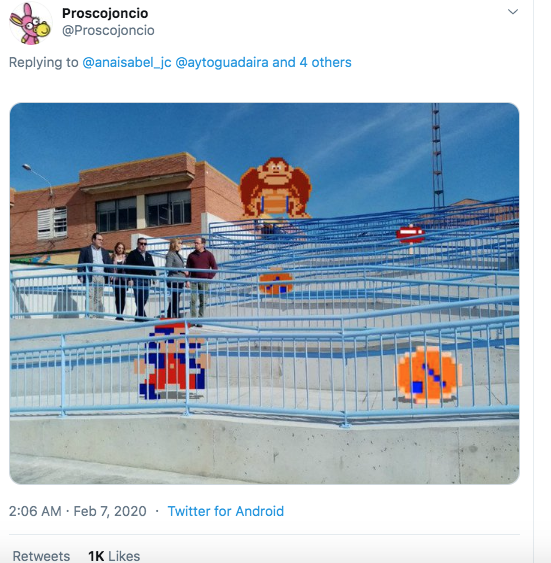 Whilst hundreds of others joked that it resembled something more like a bob sleigh course.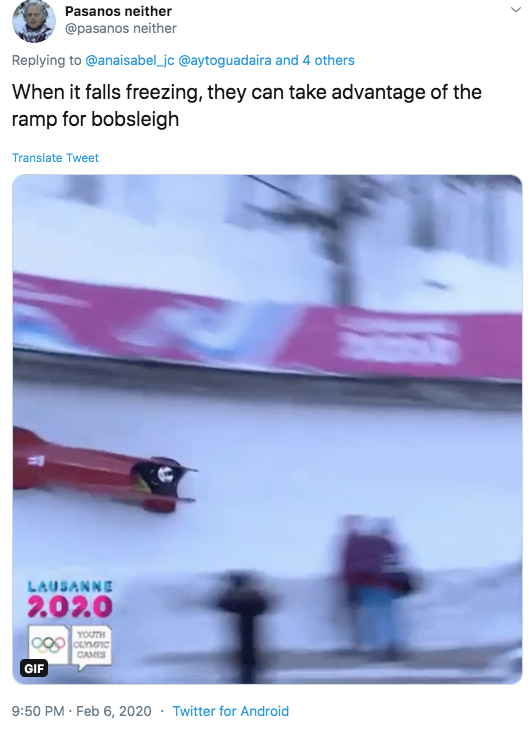 One thought it was even comparable to one of the most daring roads in the world: