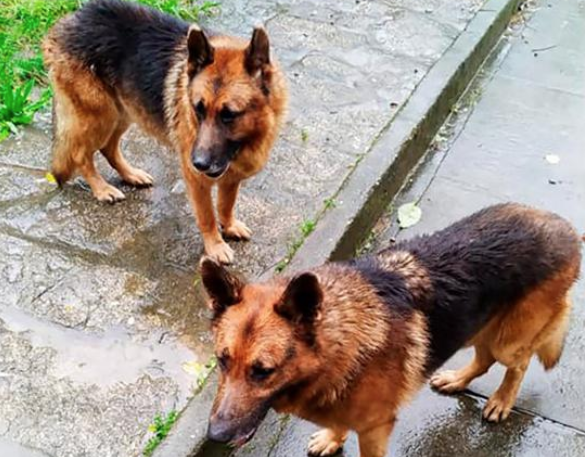 TO digest the fact that you have been diagnosed with terminal cancer must be incredibly difficult, made worse when thinking of the loved ones that you will leave behind.
This has been the case for a man in Spain's Galicia who only has a short time left before he will die and is now fearing the worst for his two beloved German Shepherds.
The man subsequently reached out to SOS Abuelos, an organisation that is dedicated to finding homes for older pets that are in difficult circumstances. Struck by the man's circumstances, they are now appealing to the public to adopt the dashing canines.
The organisation has highlighted the plight of the stricken man, who is currently hospitalised and fearful that he will never return home, which may result in his dogs being put in kennels or euthanised.
SOS Abuelos state that the dogs, who are aged 7- and 8-years-old, are both in good health, have their microchips in place and are up-to-date with all of their vaccines. They ask that any individual who is able to give the animals a good home to get in touch with them directly as the pets need immediate care.
As Euro Weekly News understands, anyone who is interested should call the telephone number stated below.
CORUÑA AYUDA!!Por favor

Su dueño lleva ingresado más de dos semanas por un cáncer terminal, se muere,ellos a la perrera
7/8 años, cariñosos,dóciles. Chipados y con todas sus vacunas
El hombre está desgarrado sabiendo que sus perros no van terminar bien

686 73 28 73. Astrid pic.twitter.com/omxlH78vC5

— Sos Abuelos (@SosAbuelos1) February 6, 2020