LIDL SPAIN has announced through a statement that one of its Kania brand seasoning products will be immediately withdrawn from sale due to its link to liver disease.
The health warning relates to the Kania Oregano product which is sold through a 7.5 gram container and has a consumption date of 07/2022.  The product is also sold in the United Kingdom and has also been withdrawn from sale due to the health risk posed.
It is understood that thousands have been sold in recent months with a spokesperson for the international supermarket chain asking customers to immediately check their jars and return them to any Lidl store. Here, a refund will be made even without a receipt.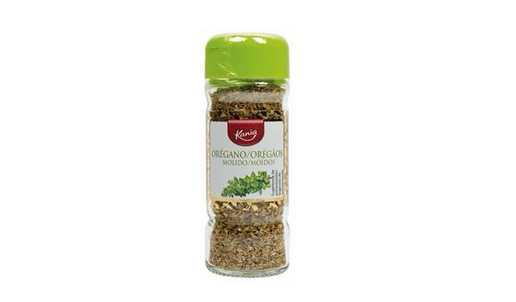 The seasoning contains high levels of pyrrolizidine alkaloids, a compound of plant origin that can cause liver damage, which were detected through internal controls.
The pyrrolizidine alkaloids in the product are as a result of cross contamination that originates in the cultivation of the herb itself, where contaminated plants grown in the same field were not separated correctly at the time of harvest. The chain warns that prolonged exposure to these compounds can lead to liver disease.
Retirada de producto en @lidlespana "Kania Orégano" por alto contenido de alcaloides de pirrolizidina, que pueden provocar daños hepáticos tras un consumo prolongado pic.twitter.com/CkRII6yDnq

— Miguel A. Lurueña (@gominolasdpetro) February 6, 2020



In 2017, the European Food Safety Authority warned that a high consumption of  pyrrolizidine alkaloids led to an increased risk of cancer and urged for stricter controls to be made to ensure no contamination was made in food products.
The supermarket assures that no other spice or condiment of the Kania brand, nor any other of its products, has been affected by this contamination.