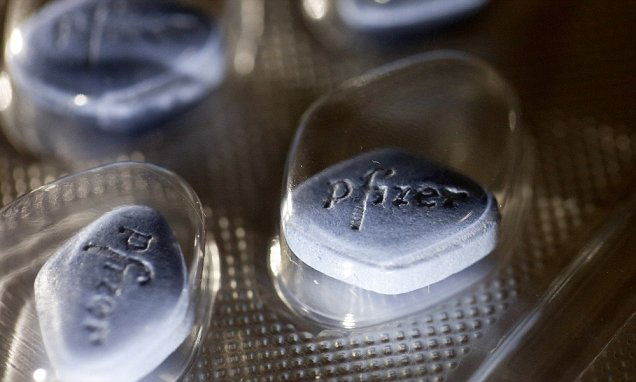 Its a fact, after a recent study, doctors discovered that taking too much Viagra can lead to blurred vision, light sensitivity and cyanopsia — a temporary condition where everything appears blue!
17 men in the study showed odd side-effects after taking a high dose in a Frontiers in Neurology study.
Lead researcher Dr Cüneyt Karaarslan, from Dünyagöz Adana hospital in Turkey, advised starting on lower strength pills.
He said: "Persistent eye and vision problems may be encountered for a small number of users."
Experts think some men's bodies struggle to break down the drug and eliminate it — leading to spikes in concentration and causing the side-effects.
Laughter is the best medicine…
A man and his wife went to the pharmacy to pick up his prescription for Viagra. Seeing the €10 per pill price his wife was astonished – but then realized "it's only going to cost us €30 per year." !!
Did you hear about the theft at the Viagra factory? The police are looking for some hardened criminals!!
Have a great day everyone, enjoy life and don't be too hard on yourselves!