YESTERDAY, Euro Weekly News brought you the breaking news that two people were buried alive under a landslide in the Basque Country in Spain, which resulted in a huge search and rescue operation being launched.
However, the Deputy Minister of Security for the Basque Government, Josu Zubiaga, has confirmed this morning (February 7) that the search for the missing men who worked at the landfill will be suspended. This is due to the significant amount of asbestos in the collapsed earth which poses great danger to all those involved in the operation.
Zubiaga stated that they must first "evaluate what the risks are and what measures to take and if it is possible to evaluate whether the search can continue".
He explained that it has "been necessary to suspend the rescue work because technicians have detected a large amount of asbestos in the collapsed land that comes from a landfill that is licensed as a legal asbestos deposit."
It is understood that all rescue members must first pass a medical review and evaluation to verify that they have not suffered asbestos contamination during the time they have been in contact with the material.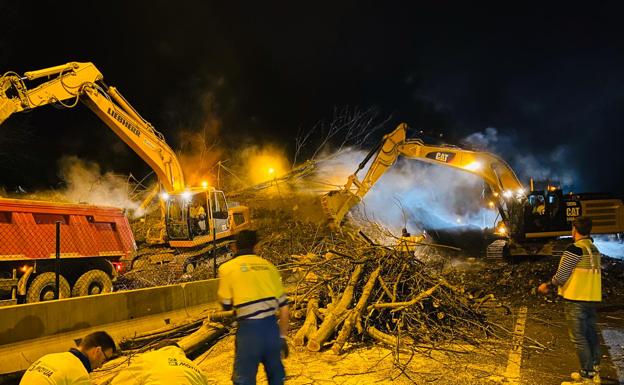 The landslide began when a worker from the landfill was mounted on a crane and felt the ground move under his feet. A few minutes later, trees were uprooted and earth and organic materials collapsed, with two men who worked at the landfill being buried alive and the land completely swamping the AP-8 highway in Zaldibar, Bizkaia – a road through which some 23,500 vehicles circulate daily.
As the incident made its way through to the press, the emergency services of the Basque Government confirmed that two people were being looked for under half a million cubic meters of land weighing thousands of tonnes.
As part of the rescue operation, a helicopter with members of the mountain rescue team onboard were deployed as well as fire-fighters, units of the police and sniffer dogs – all who may now have suffered asbestos poisoning.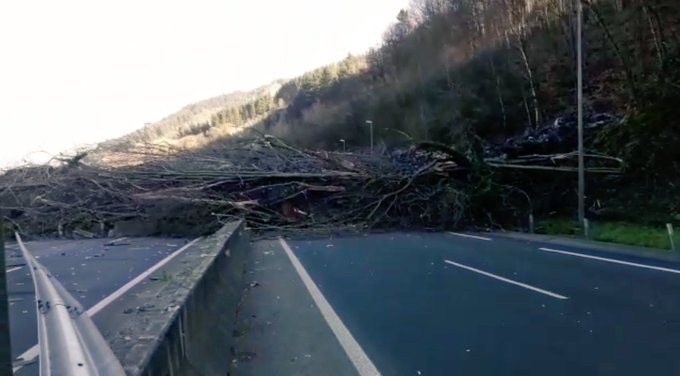 As Euro Weekly News understands, the landslide originated at the Verter Recycling Landfill facilities and its dimensions are unprecedented in Euskadi, according to a member of the Rescue Unit who has more than three decades of experience.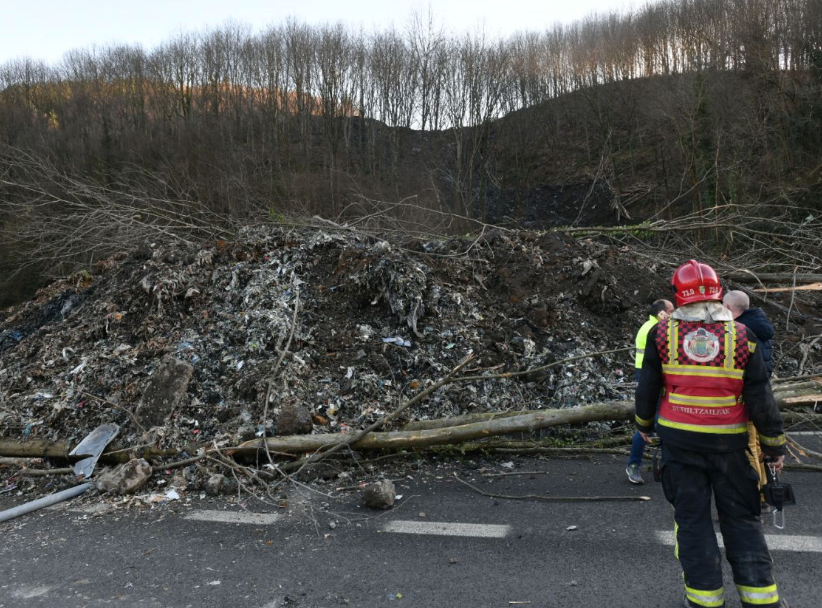 We at Euro Weekly News will provide you with more information on this story as and when we receive it.