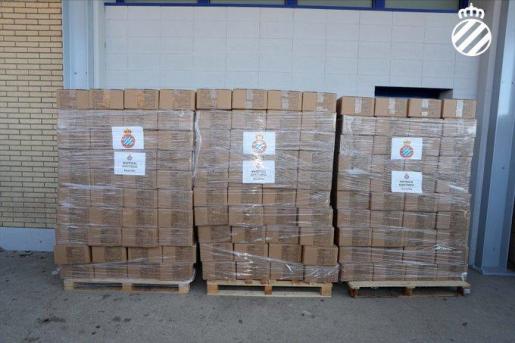 SPAIN'S RCD Espanyol Football Club have donated half a million clinical face masks to civilians affected by the deadly coronavirus in Wuhan, China.
In recent weeks, the Chinese market has been completely saturated by the demand in the shields where they are currently viewed as a precious asset.
In response to the crisis, RCD Espanyol who is chaired by Chinese businessman Chen Yansheng, have sent 500,000 masks to China in a bid to try and prevent the spread of the disease.
A spokesperson for the football club said at a press conference this week:
"It should be remembered that last Saturday, in the previous match against Athletic Club at RCDE Stadium, that the club has already shown its full support for people infected with coronavirus
"Our club have maximum commitment and solidarity to civilians in Wuhan in the face of the epidemic."
According to the World Health Organisation (WHO), who has declared an international health emergency since the outbreak, coronavirus has already affected 15,000 people worldwide and has had the greatest impact on the city of Wuhan.