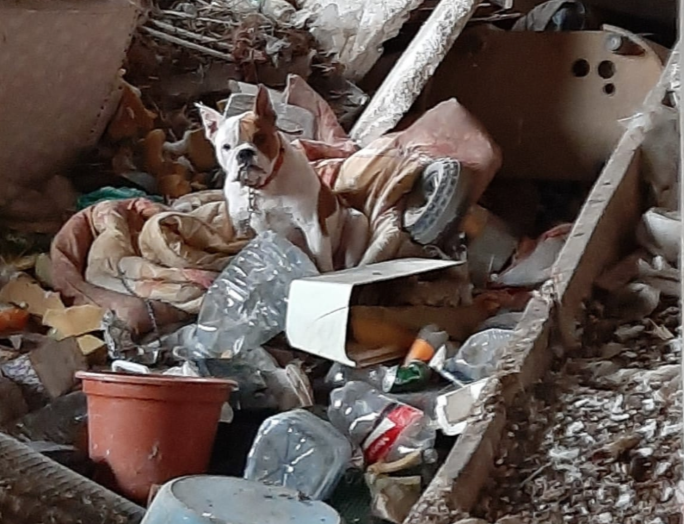 The Local Police of Valencia in Spain have rescued an English bulldog who was abandoned in a desolate house without any food or water.
The animal was found tied with a chain having no means of escape and surrounded by garbage inside a house located on Avenida Constitución de València. An animal protection organisation named Modepran had raised the alarm on January 28, sending a series of photographs to the Local Police.
For several days, the police had tried to locate the owner in case it was a momentary act of abandonment, but this produced no results. Officers then made the decision to intervene after examining the dog whose health was declining.
The chain was then cut where the animal was then taken to the veterinarian before being transferred to the rescue service of the police. As Euro Weekly News understands, the Local Police have launched an investigation to find the person responsible for this case of animal cruelty.
🚨Intervenimos en un caso de presunto maltrato animal a una🐶 que estaba atada en el interior de una casa abandonada🏚️

La perrita se encontraba rodeada de un montón de basura, sin alimento ni agua💧y en un grave estado de salud




▶️Agentes investigan la autoria de los hechos pic.twitter.com/i0QU5jUoEW

— PoliciaLocalValència (@policialocalvlc) February 5, 2020
After announcing that they had retrieved the dog with success on social media, users praised the actions of the Local Police and thanked them for going the extra mile to ensure that the animal was safe.