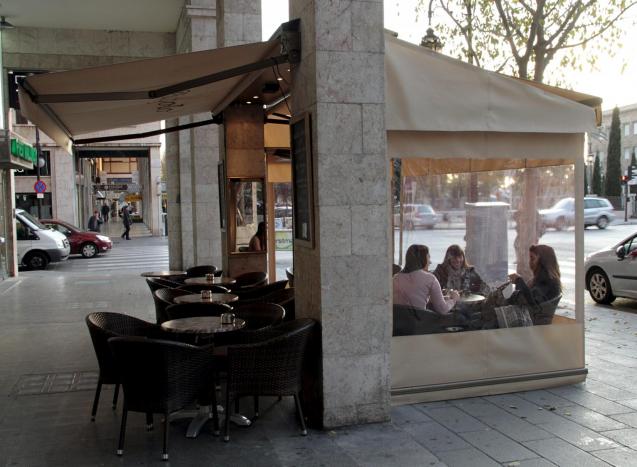 PALMA CITY COUNCIL in Spain's Mallorca have announced that all bars and restaurants that have terrace enclosures will be ordered to remove them from March 3, 2020. 
In the last two years discussions have been made public about the new move which orders businesses to replace their existing awnings with ones that occupy less space on public passages.
Speaking to the press today (February 6) City Council spokesperson Alberto Jarabo explained that 127 of the city's establishments will be affected by the measure and that there would be no further delays in its enforcement.
A further extension for their removal was asked by the majority of the affected restaurant and bar owners which was rejected by the Council. Jarabo stressed that that the only option for granting an extension would be to change the municipal bylaw governing occupation of the public way.
The Councillor noted that there are many bar and restaurant owners who are unhappy about the changes but the Council is willing to look into making grants available to those who have difficulty in making the required changes to their terraces. An option to replace the awnings would be to purchase non-anchored umbrellas.
The reason why bars and restaurants have expressed their disappointment in the measure is due to their dependence on terraces for a large proportion of their income, especially during the winter season. They state that further restrictions will have a negative impact on their trade and will lead to further closures and subsequent jobs losses.