REPORTS have arrived at the Euro Weekly News desk that the emergency services are currently searching for two people who have been buried alive under a landslide in Spain.
The incident occurred just before 6pm on the AP-8 highway in Zaldibar, Bizkaia, which is located in the Basque Country.
The emergency services of the Basque Government have confirmed that two people are being looked for under the land which has also caused several large trees to be uprooted on the road. It is understood that the incident is a result of a collapse of the earth and other organic materials at the Ermua landfill.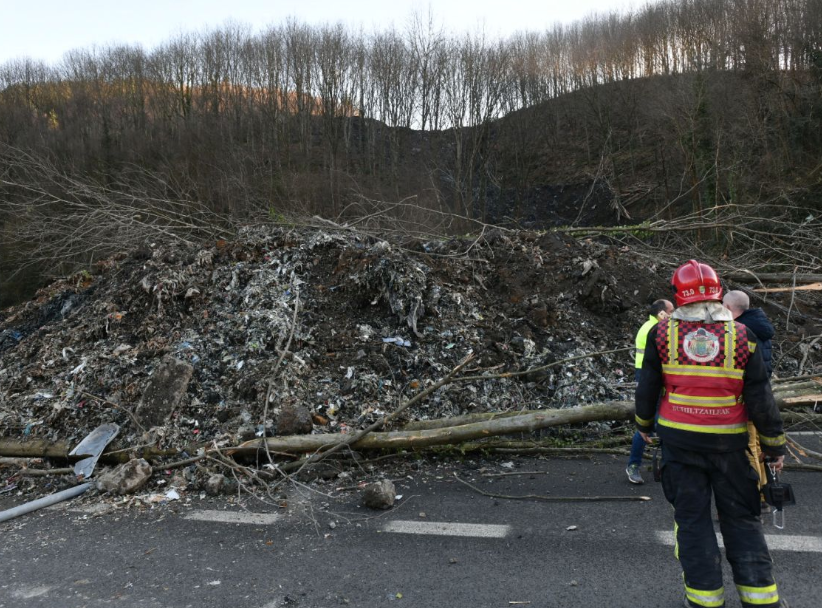 As part of the rescue operation, a helicopter with members of the mountain rescue team onboard have been deployed as well as fire-fighters, units of the police and sniffer dogs – all of which are currently at the scene.
As Euro Weekly News understands, there are now traffic enforcements in place and cars are being diverted away from the affected road.
AP8 PK 75 a la altura de Zaldibar. Gran desprendimiento que corta ambos sentidos. Puede haber desaparecidos. Parece que caninos ha marcado algo, estamos trabajando con bomberos y protección civil.#uvr #ertzaintza pic.twitter.com/nlheKAnJ5E




— UVR Ertzaintza (@UvrErtzaintza) February 6, 2020
We at Euro Weekly News will provide you with updates on this breaking news story as and when we receive it.