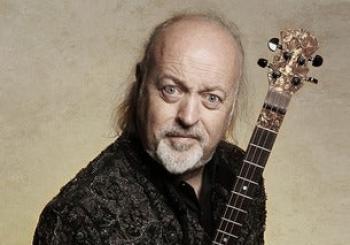 Visiting
Funnyman
BRITISH TV presenter and stand-up comedian Bill Bailey is bringing his "Larks in Transit" show to Torremolinos. Bailey is currently touring Europe with the successful show that tells of his 20 years stint as a travelling funnyman and stops off at the Príncipe de Asturias Auditorium on Thursday, March 5.
Tower open
THE Board of Trustees of the Alhambra, in Granada, are to open the Torre de la Cautiva, to the public. The tower, considered to be one of the most exquisite, usually remains closed for conservation reasons but can be visited with the general entrance to the monument during this month.
Prom complete
THE Torrequebrada promenade has finally opened to the public eight years after a project was started to build it. The work, which has had a final cost of more than €400,000, was subject to administrative problems as well as environmental problems which forced numerous alterations to the original work planned.
Bouncy castle
CAVIAR Urban Music has announced their music festival at Marenostrum Fuengirola on July 29. The event brings together the best live music served by DJs and artists from the national and international scene and has already confirmed Omar Montes, Funzo and Baby Loud, who join the Puerto Rican Bad Bunny.
Cancer fight
THE Vithas Xanit hospital in Benalmádena hosts for the next two weeks the photographic exhibition "Sport = Health". Formed by 14 snapshots reflecting the optimism, value and courage of 56 patients who have lived with cancer, the objective is to transmit the message that this disease can be overcome.
Dental heroes
PEOPLE in a situation of social vulnerability and the disabled may benefit from a dental service in Malaga promoted by the Heroes Foundation. The service uses voluntary dentists, hygienists and clinic assistants and is addressed to those who are in monitoring and social support by the Community Social Services.