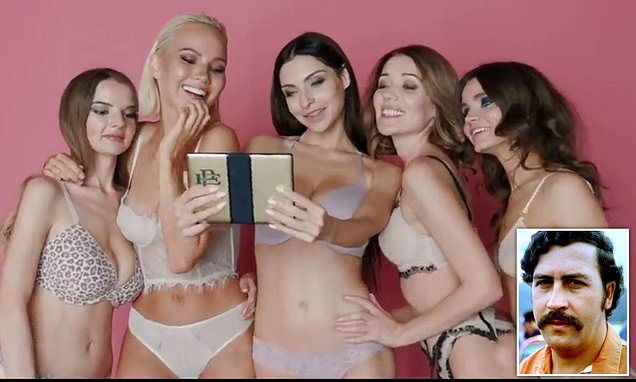 The brother of drugs kingpin Pablo Escobar has launched a new smartphone with TV adverts featuring lingerie-clad models smashing up Samsung phones with sledgehammers and giggling in a supermarket trolley.
Roberto De Jesus Escobar Gaviria describes the new phone as 'the real Samsung killer' and plays on the notoriety of his cocaine trafficking brother, saying: 'Rest in peace Samsung. Pablo always wins.'
The most recent TV advert is very similar to Benny Benassi's Satisfaction music video which also features scantily-clad models using DIY tools. The new company, Escobar Inc has recruited Donald Trump's former campaign manager Corey Lewandowski and US TV host Chris Hansen to back the campaign. One of the ads features a photo of the Colombian drug lord on one of the phones.