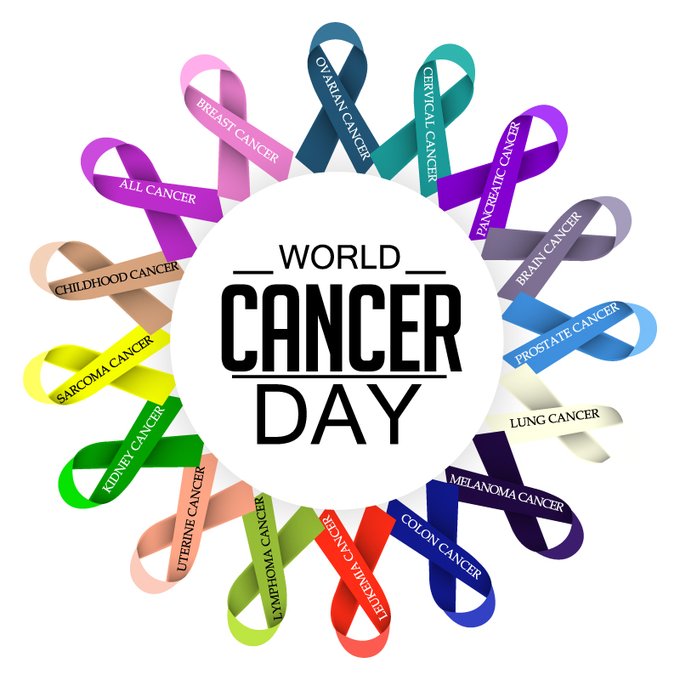 WORLD CANCER DAY, every February 4, is the global uniting initiative led by the Union for International Cancer Control (UICC).
World Cancer Day was created in 2000, and has since grown into a positive movement for everyone and aims to unite people worldwide to face one of the greatest challenges in history as one voice.
The main objective is to raise worldwide awareness and improve education and government action, to reimagine a world where millions of preventable cancer deaths are saved and access to lifesaving cancer treatment and care is equal for all—no matter who you are or where you live.
This year, February 4 2020, the World Cancer Day's theme is: "I Am and I Will," and is all about each individuals' commitment to act, and how in union, through positive actions, the target of reducing the number of premature deaths from cancer and non-communicable diseases by one third by 2030 is possible.
Each year, hundreds of activities and events take place around the world, unifying communities and organisations as well as schools, businesses and hospitals to act as one and as a powerful reminder that everyone has a role to play in reducing the global impact of cancer.
So, this 4 February, regardless if your actions are big or small, together they can help make a lasting, positive change.
How You Can Participate
Post a personal message on social media.
Fundraise for cancer research.
Give something and make a donation.
Attend, participate or volunteer at a World Cancer Day event—or host your own event.
Find more ideas on how to participate at worldcancerday.org/take-action.
"In memory of those who have lost their battle…
In support of those who continue to fight…
And to those who have survived…
Raise Awareness – Find A Cure – Carry On The Fight"