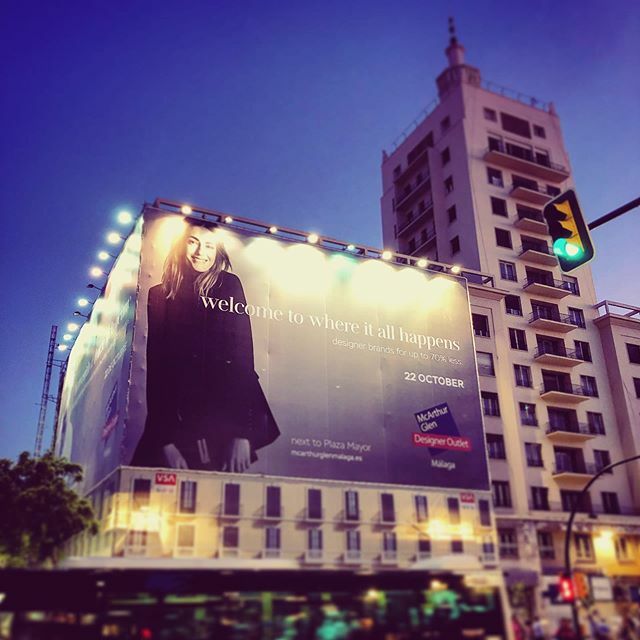 FINALLY! Four months later, but is seems that at long last the Government has authorised the commissioning of the accesses to the outlet in the Plaza Mayor.
The permission of the Ministry of Transport was essential for the inauguration of the new commercial space, which was paralysed in October of last year.
The central government has authorised the works to go ahead for the accesses to the outlet of the Plaza Mayor in Malaga, an essential requirement for the opening of this new commercial space that will have a hundred shops and whose investment amounts to about 70 million euros.
In October, the promoter of the project, McArthurGlen, had to postpone the opening due to problems with the necessary permits. Specifically, the works to widen the access roads into the centre.
Thus, according to a statement issued yesterday, Monday, by the Ministry of Transport, Mobility and the Urban Agenda (Mitma), the overdue works to widen the access into the commercial centre are to go ahead.
The remaining actions for the total completion of the works, and especially those that affect the structure that crosses the MA-20, are compatible with the normal flow of the traffic in the area. Bar some exceptions for specific works to be done, the traffic in the area will not be effected by the works to widen the access.
Those works that may interrupt the normal flow of traffic will be carried out in accordance with the provisions of the authorisation issued on November 19 of last year and during hours that minimise the effects on traffic, with previous notification and approval of the Directorate-General for Roads.
Another step closer to seeing the much anticipated Costa del Sol's McArthurGlen in Malaga open.