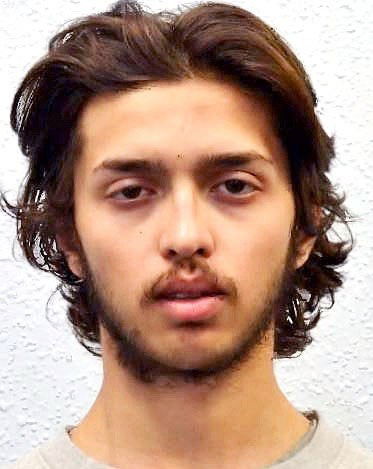 Sudesh Amman, the Streatham terrorist, had told an inmate with him in prison that he planned to kill an MP as soon as he was released. The 20-year-old, who was jailed for possessing and distributing terrorist documents in December 2018, was freed from prison less than a fortnight ago and had been staying at a bail hostel in nearby
Amman was shot dead by undercover police around a minute after launching an attack on two bystanders in Streatham High Road, south London, on Sunday.
Police said he began stabbing the victims about 60 seconds after entering a shop, where he stole a knife and removed the packaging as he ran from a staff member.
A former prisoner who spent time with Amman in Belmarsh high-security prison told a source "The guy was definitely insane and he never hid his intentions, so it's crazy how he even got out of jail."
The man said Amman wanted to copy the murder of MP Jo Cox and told him "the only way to get these filthy kafirs (non-believers) out of Syria is to take out MPs like that white guy did with the lady in 2016,"
The former inmate told a source that Amman "wanted to do something real, something organised like the [IRA] used to do".
Isis supporter Amman, who at the time of his sentencing was 18 and living in Harrow, smirked as he was jailed for three years and four months at the Old Bailey in December 2018. Amman was jailed after he stockpiled terrorist propaganda, an air pistol, and a knife at his home in northwest London.
He also told his girlfriend he wanted to carry out a terror attack and urged her to behead her parents because they were "kuffar" (non-believers).
Amman was released from prison on January 23 this year after serving half his three year and four-month sentence for possessing and distributing terrorist documents.
The government has announced plans to introduce emergency legislation to prevent terrorists from being released automatically after serving half of their sentences.