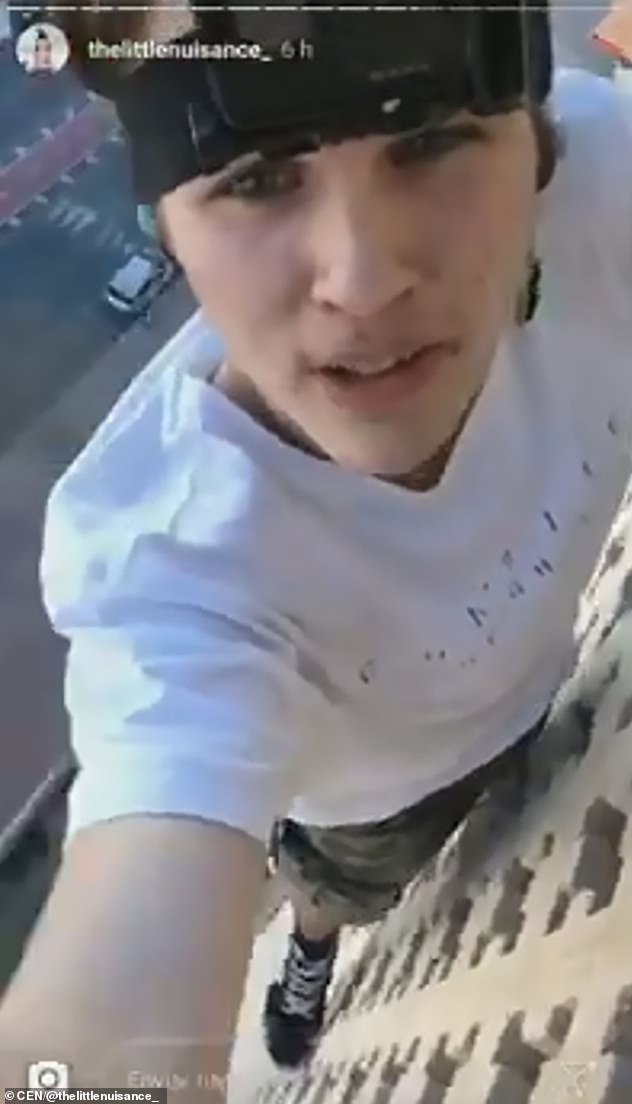 IMAGES of a young British adrenalin junkie risking his life to scale a Benidorm skyscraper to get a selfie have gone viral.
Passers-by in Avenida Alfonso Puchades could not believe their eyes on Sunday morning, when they looked up to the sky and saw @thelittlenuisance, as the young man is known, perched with mobile in hand on the 11th floor of a block of flats in Avenida Alfonso Puchades.
According to reports, witnesses were heard shouting 'God he's crazy'….'stop recording and call the police'…and 'he's going to fall'. While many got out their mobiles, the majority were said to be concerned for his welfare.
A recording has circulated through all the social networks, showing the young man, having captured his selfie but not making it to the top, carefully making his way down to the ground.
The young Brit has almost 5,000 followers on his Instgram account and describes himself as the 'Professional Idiot from the United Kingdom'.
Thelittlenuisance also has a YouTube channel where he can be seen with friends, climbing a skyscraper in Paris and an abandoned chimney more than 160 metres high. In the latter he's pictured holding onto a metal railing with just one arm.
Climbing to the roof of a building that doesn't belong to you is not only dangerous, but classed as trespassing, which is illegal.
HAIR RAISING: The young Brit climbs Benidorm skyscraper for selfie.