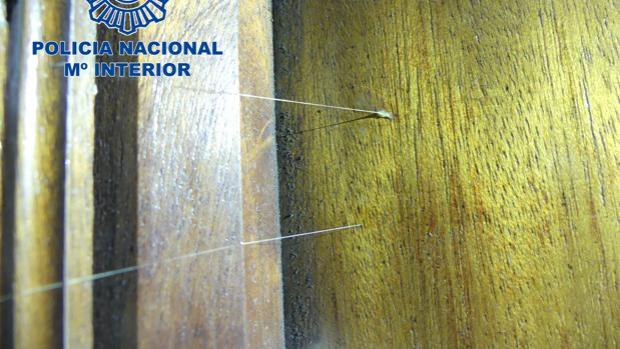 PUBLIC cooperation helped police take 34 suspected thieves off the streets of Alicante city last month.
The majority of the offences committed related to thefts of vehicles and break-ins at homes and businesses.
According to the Alicante National Police, 'a large number of these arrests have taken place thanks to citizen collaboration, which in this type of crime is essential for the detection of the alleged culprits.'
It was pointed out that, on hearing noise or suspicious activity, the vigilant neighbours 'did not hesitate to notify the police'.
In addition, a source from the Scientific Police Brigade is currently looking into the sudden appearance of 'markers' on doors to homes in several buildings in a 'well-known neighbourhood' in the city.
They apparently consist of silicone or glue 'threads', which if not disturbed, would indicate nobody had entered the property since they were placed there.
It's not yet known if they are related to criminal activity or if they were placed there by the owners.
Officers carrying out the investigation have asked anybody with any information that may be useful, to call 091.