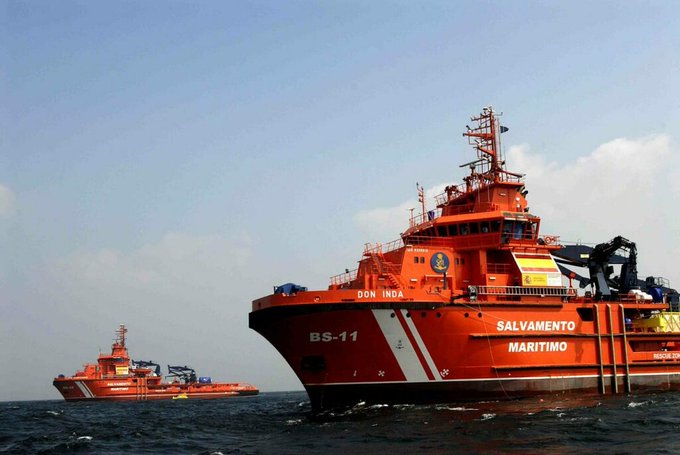 THE search for the Cadiz fishing boat Rua Mar, which has been missing since January 23, continues to focus on the coast and has been extended to Malaga.
In a statement, the Government Sub-delegation has announced that due to the drift of the remains found so far, the operation has been extended to Sotogrande, in San Roque (Cadiz) close to Malaga and the Guardia Civil of Malaga have now joined the search.
The sinking of the fishing vessel took place 28 miles from Cabo Esp2artel, where the search device had been centred. The perimeter has now been extended.
The search along the coast is maintained while there is light during the day and is complemented by the boats and air units of Maritime Rescue.
So far, there has been no new sightings or developments with the underwater work carried out by the staff of the Spanish Institute of Oceanography (IEO) and Maritime Rescue on the ship Clara Campoamor.
The Spanish Navy, after a technical stop at the Rota Naval Base (Cadiz) for provisioning and crew change have also resumed the search aboard their vessel Tofiño.
So far, the bodies of two crew members, Óscar Maquera and skipper Antonio Javier Maza, have been found, four remain missing.