A frightened Ryanair passenger claims he and three other passengers collapsed on the 'flight from hell,' with fears that the cabin was low on oxygen.
Shaun Pinkerton, 27, told how he fell unconscious on his flight home to Edinburgh. He required an oxygen mask to recover, while two other passengers needed CPR to revive them – one being a 17-year-old girl.
The horror occurred as he returned to Edinburgh after a four day trip to Budapest with some friends, on Friday night.
"I was knocked out and needed an oxygen mask,' Sean told the Scottish Sun Online.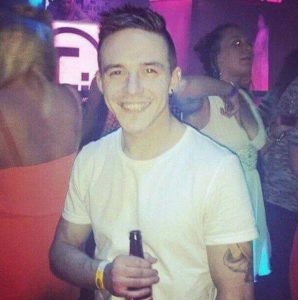 "There was something seriously wrong with that flight."
He states that cabin crew members were wheeling out oxygen tanks for the sick passengers, who were scattered in different parts of the aircraft.
Shaun added: "The fire alarm was going off while we were boarding but the flight took off as planned. We got up in the sky and about an hour in the first person collapsed. She was only 17 and needed CPR.
"Then the second person went down, then me, and then a fourth.There were people standing in aisles giving CPR and they had huge oxygen tanks out.
"I was knocked out and needed an oxygen mask. Then I went into shock and was totally shaking."
Shaun has since gained a fear of flying following his traumatic incident and has also filed a formal complaint to the budget airline.