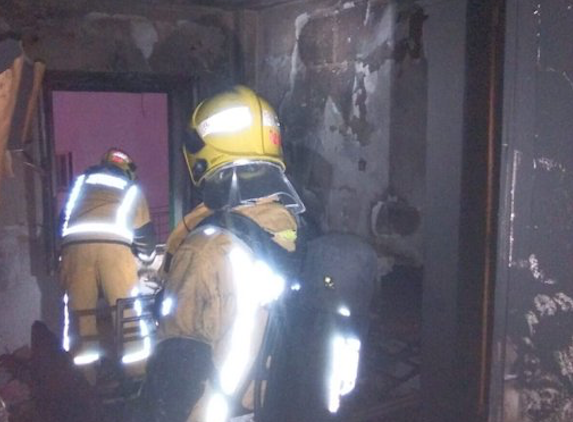 AN ELDERLY man has died after a fire broke out at a property in Palma de Mallorca, Spain
The incident took place in the early hours of Sunday, February 2 at an apartment block on Pasaje Cala de San Vicente. As reported by the 112 emergency services, the Fire Brigade and a SAMU 061 ambulance were deployed to a third floor flat which was completely engulfed in flames.
Firefighters had pulled three victims to safety, one of which was an 89-year-old man in serious condition. He was transferred to Son Espases Hospital and placed in ICU after suffering 40% burns, however, died a short time later.
Two other family members were treated at the scene for smoke inhalation and an investigation has now been launched by the National Police to determine the exact cause of the blaze.
Incendio en 3er piso
carrer Cala Sant Viçens.
Dormitorio quemado y resto del piso afectado por humo.
3 heridos, uno de ellos grave.
Vecinos evacuados.
Finalizado.
Colaboran @Polprbaleares @policiadepalma @SAMU061IB
6:50 pic.twitter.com/H8EJyfubwJ

— A.C.i E. (@BombersDePalma) February 2, 2020