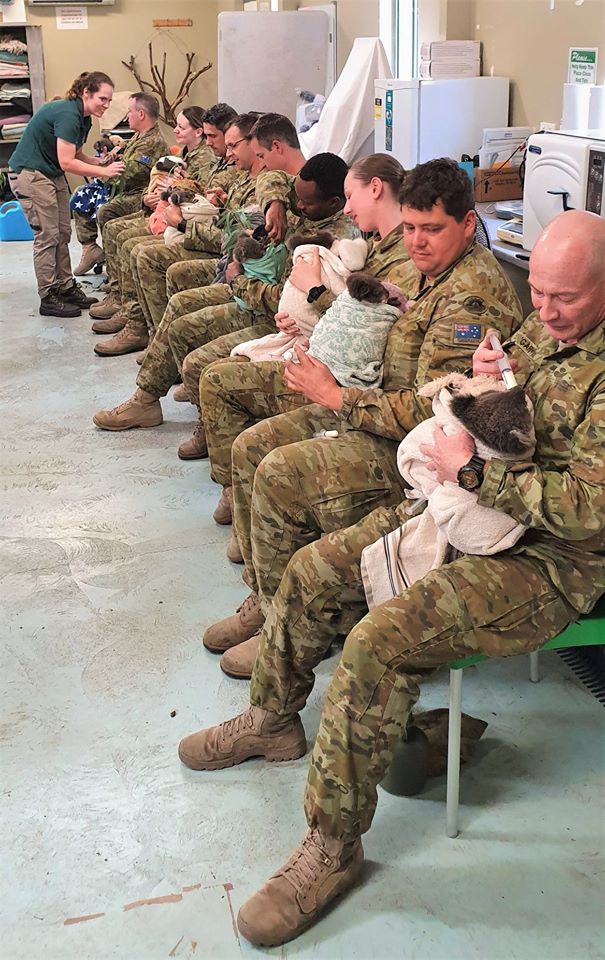 A STAGGERING 1 billion animals are now estimated dead in Australia's fires. The number of kangaroos, koalas, and others killed keeps skyrocketing.
Koalas, already declared "functionally extinct" in 2018, have suffered great losses from the wildfires burning through Australia, fortunately they are also gaining countless caretakers.
Including the Australian Army Soldiers who are using their days off to Care for Koalas Injured in Bushfires.
The Australian Army wrote in a Facebook post:
"#OurPeople from 16th Regiment Emergency Support Force have used their rest periods to lend a helping hand at the Cleland Wildlife Park, supporting our furry friends during feeding time and by building climbing mounts inside the park,"
The post shows tender images of the soldiers nursing injured koalas and carefully feeding the animals.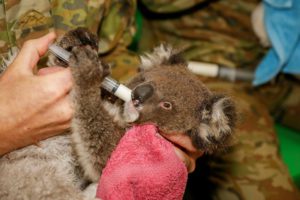 The photos have gone viral, receiving hundreds of comments within minutes from all over the world:
Adam Allan stated: Is this part of the Australian Army Recruiting strategy. Join the army get a koala"were do I sign..
A second April Chu, voiced: "This is so sweet and heart-warming." and a third Renee Still Day: "You all are the greatest. We love you!"
And it's of no surprise as the touching pictures are enough to melt anyone's heart.
Apart from feeding the koalas, the 16th Regiment Emergency Support Force used their rest periods to build structures for the creatures also, at the Cleland Wildlife Park.
The world wide recognition of the Soldier's voluntary work has been a great morale boost for the hard working team in the Adelaide Hills.